What's New
Subscriptions for 2018 are now due
12th December 2017
December OGM Minutes
The minutes of the December OGM added to the 'Documents' section of the members area of the website. Members must log in using User name and Password to view.

December 2017 Xmas OGM.
Despite some challenging weather conditions 22 members and family ventured out to brave another Christmas Quiz and buffet which followed the December meeting. As ever, John Corkill's infamous quiz covered several aviation related topics including modelling, aircraft recognition and cryptic clues. The winning team with a score of 50.5 were Alan Payne, Dave Berry, Roger Watson and Terry Watson. They beat second place team of Gordon Brown, Ted Gautrey, Geoff Bennett and David Playfair with a score of 41. Third place with a score of 33 were Richard Tidy, Max Ayriss, Paul Scott and Zoe Richards.
Following the quiz, members enjoyed a bring and share buffet which included home delights including two superb trifles and cakes made by Angie and Zoe Richards.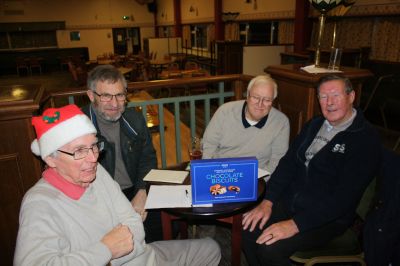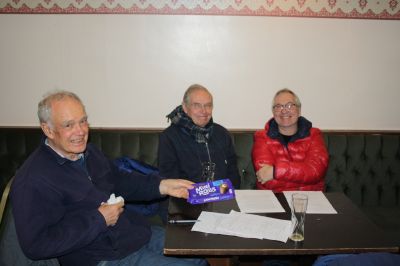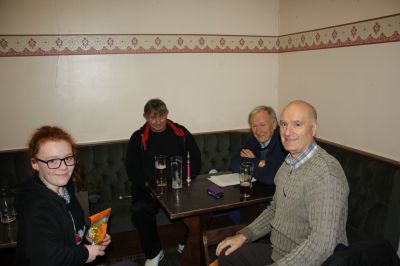 Harry's Recognition Award
Immediately following the December meeting, Harry Richards was presented with an aircraft from Dave Perrett's collection, in recognition of the work he has put in at numerous events over the years, particularly for his contribution at barbecues.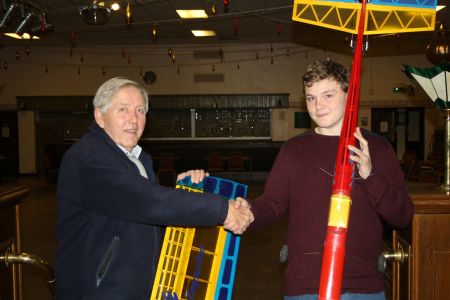 121 Squadron, Nuneaton ATC

Following the sad demise of their minibus, 121 Squadron, Nuneaton ATC are raising funds for a replacement vehicle. Given the connection between NAC and 121 Squadron, the club decided to donate the proceeds of the sale of a number of modelling items to the Squadron to contribute towards the replacement vehicle. A total of £160 was donated and Graham Barber gratefully received a cheque on behalf of the ATC presented to him by Chairman, Roger Price. All this would not have been possible without the efforts of David Playfair, who did a sterling job in selling the items.

16th November 2017
November OGM Minutes
The minutes of the November OGM added to the 'Documents' section of the members area of the website. Members must log in using User name and Password to view.
14th November 2017
New items added in the 'For Sale' section on the Home page
Members must log in using User name and Password to view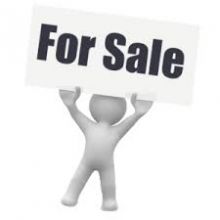 5th November 2017
Club Annual Firework Night
Well, a good night was had by about 40 people. Good to see some members and their friends and family. A superb firework display by Chris Berry and from Norman Rathbone of LMAC and some good night flying by Andy and John. As ever, Angie laid on a good spread which couldn't have been possible without the help of Nigel, Harry, and Peter Kobrin. Well done to all those who got involved and those who took the time to support the club and contribute to the evening.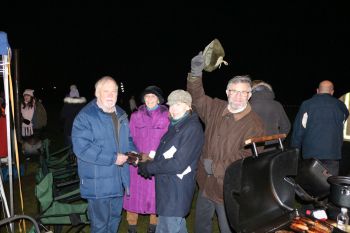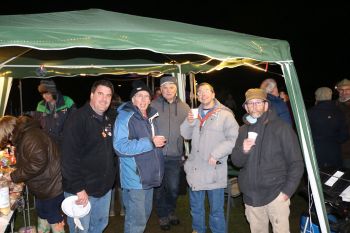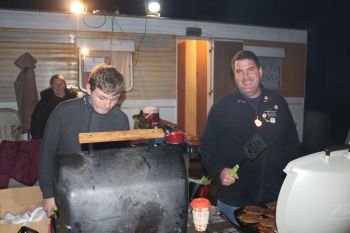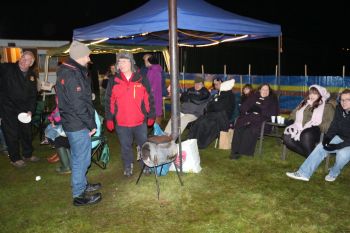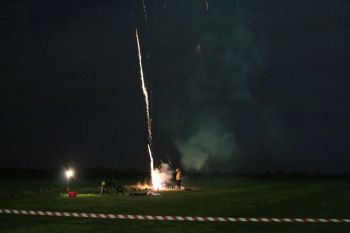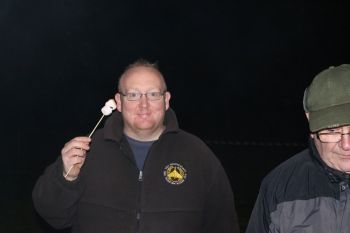 27th October 2017
German planes invade the flying field!
The glorious weather today enticed 22 members up to the flying field to take advantage of the last day of summer including these two German 'Warbirds'. The 'Stuka' flown by Lawrence Stretton and the ME 109 by Keith Stevens.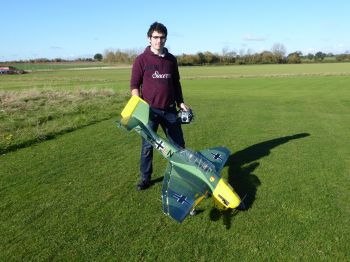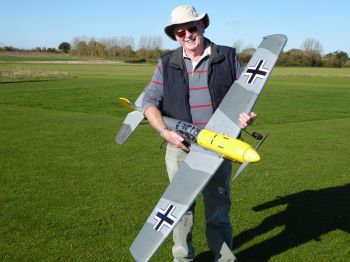 11th October 2017
October OGM Minutes
The minutes of the October OGM added to the 'Documents' section of the members area of the website. Members must log in using User name and Password to view.
9th October 2017
SE5a Takes to the skies
On a bright day with light winds Chris Berry flew his 1/4 scale 80" span, SE5a. The model needed very little trimming and flew on rails. The aircraft is built from a DB Sport and Scale kit and construction began around 10 years ago. The model is powered by a direct drive Zenoah 38, weighs 21lbs and is fitted with twin switches and 6v NIMH receiver batteries and 4x Hitec 645mg servos. Congratulations to Chris on completing this model, very nicely done look forward to seeing this in the skies.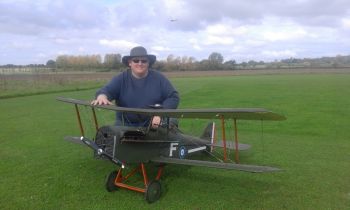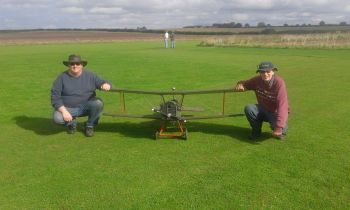 16th September 2017
Powered Gilding Day Event
What a great day up the field for the Powered Gilding day competition. Members were greeted with some superb flying and great food.
20 members turned up for this years event with 14 of those members taking up the gauntlet & flying 2 rounds with a 3rd round to determine the overall winner. 25 seconds powered run followed by up to a maximum of 6 minutes score in flying time and 10 seconds bonus for landing on the runway.
The first round started off really well with 3 strong contenders: Andy Rowley, Ian Hammerton & Peter Kobrin all putting strong times down from the outset.
The weather was a little challenging at times causing some pilots to overshoot the runway, and others just to lose lift when only feet from the ground and arriving rather than landing.
Round 2 saw some impressive times, but again Andy Rowley, Gordon Brown and Ian Hammerton all shone through.
Round 3 was the fly off to determine an overall winner.

The scores on the doors were as follows:
1st place Andy Rowley 12.20 secs
2nd place Gordon Brown 12.18 secs

3rd place Ian Hammerton 11.30 secs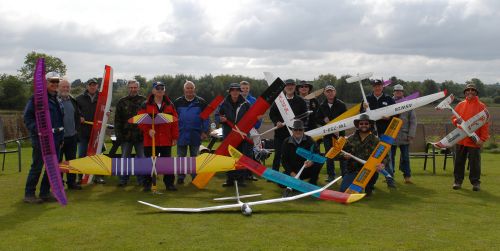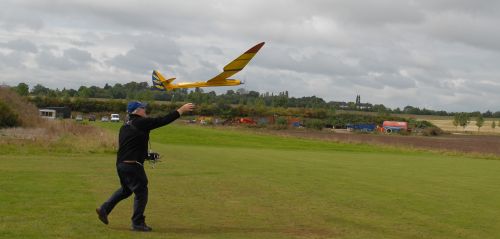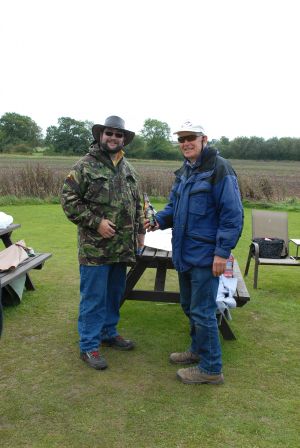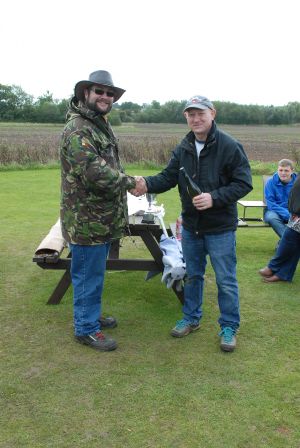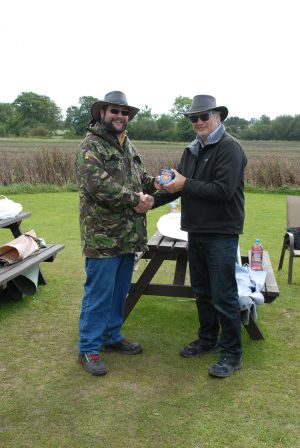 A big thank you to John Smith and Peter Kobrin for the time keeping, Angie and John Corkill for the cakes, sandwiches and sausage rolls, & also a big thank you to everyone that turned up and made it a great event.

12th September 2017
Honorary Membership for Angie
For several years Angie Richards, ably assisted by Nigel, Harry and Zoe has gone above and beyond in providing us all with superb, sweet and savoury delights at many of our club events including the larger events such as the Bonfire night and Christmas buffet. To show our gratitude to Angie we thought it fitting to award her Honorary Membership together with a small gift. Angie has shown much strength and determination over the years in contributing to the club whilst facing some personal challenges which make this award all the more fitting. Thank you from us all.
Harry receiving the certificate and gift on behalf of Angie Angie with her well deserved award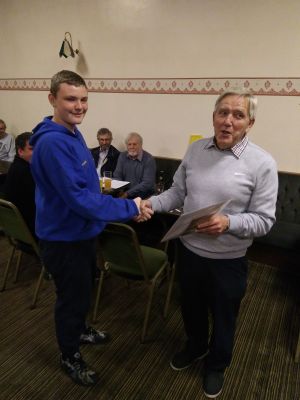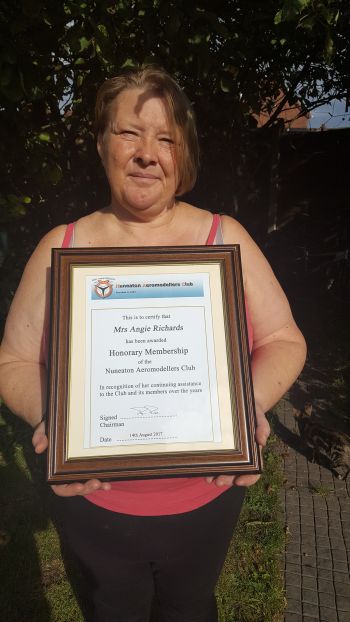 17th August 2017
The Indoor outdoor Barbecue
Click on the picture below for a superb video by John Smith of the warbirds day barbecue.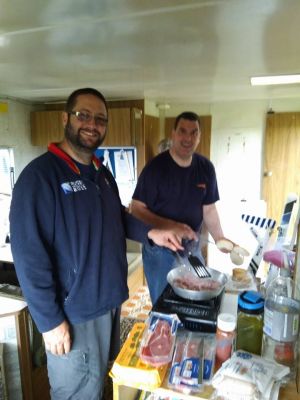 5th August 2017
Warbirds and BBQ's
Saturday was the Warbirds Event Day. With the weather during the week set to give the event day a damp start but clearing by mid morning the decision was taken to hold the event. With food brought and cakes baked it was clear from the outset that the day was going to be a very wet one. With some horrendous weather, the 13 members who turned up decided to take shelter in the caravan and see if the weather passed, it didn't and with the morning passing into the afternoon and no sign of it letting up it was decided to breakout the food and cook the sausages ,bacon and egg sandwiches and tuck into 50 splendid cup cakes baked by Angie Richards. The weather couldn't dampen the spirits in the caravan, and with the world put to rights a good laugh was had by all. The weather did break eventually leaving a clear afternoon / evening and those that did stop until the end managed to get a few flight's in, although two planes, Marks Acrowot foamie and Chris' Wot4 Foamie went home in a worse condition than they arrived. Many thanks to all those who attended had a great laugh and we hope to set a new date later on in the year.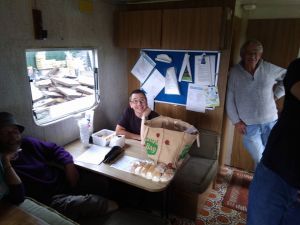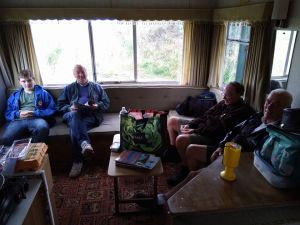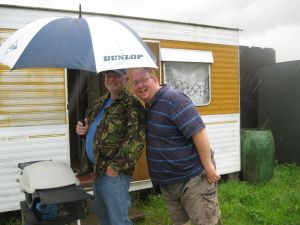 20th July 2017
School student experience day.
Six students and a teacher from Peter Kobrin's school enjoyed a model flying experience day by leaning to fly using buddy boxes with the help of Max Ayriss, Peter Kobrin, David Playfair, Chris Berry and John Corkill. The windy conditions made for some interesting flying for both the students and instructors but everyone enjoyed themselves and some proved to be excellent pilots very quickly. Thank you to everyone who helped today and I'm sure some of the students have gone away thinking this just might be the hobby for me in the future....let's hope so. To view all the photo's taken today go to the 'Pictures' section and click on 'Club Photo Sets on Flickr'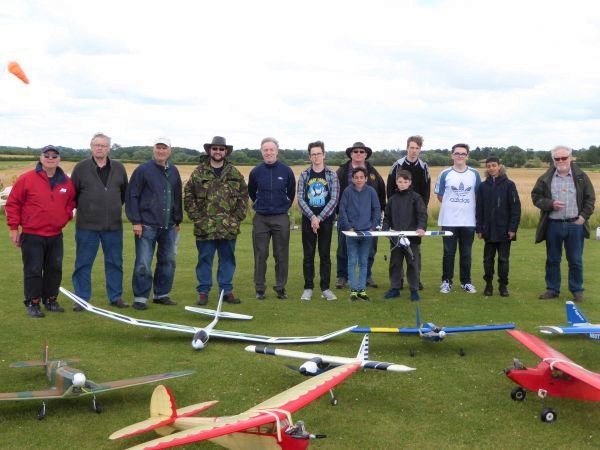 17th July 2017
LMA Cosford 2017
A group of Nuneaton Aeromodellers, spent the weekend Camping at one of the LMA biggest events of the year, Cosford Air show. Witness to some spectacular flying from a Fokker tri plane 1/2 scale, Pitts Challenger 55% Bi plane & a E.E Lighting to name but a few, with good weather and great company it made a fantastic weekend.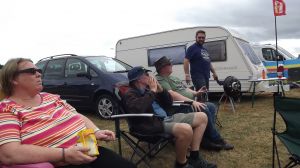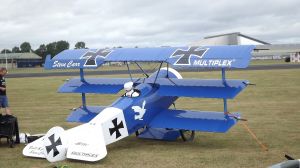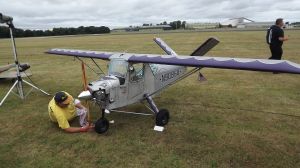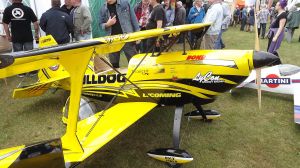 More pictures can be seen on the 'Events' pages