Events 2017
12th December 2017
Christmas Quiz
Despite some challenging weather conditions 22 members and family ventured out to brave another Christmas Quiz and buffet which followed the December meeting. As ever, Johns infamous quiz covered several aviation related topics including modelling, aircraft recognition and cryptic clues. The winning team with a score of 50.5 were Alan, Dave B, Roger W and Terry. They beat second place team of Gordon, Ted G, Geoff B and David P with a score of 41. Third place with a score of 33 were Richard T, Max, Paul S and Zoe.

Following the quiz, members enjoyed a bring and share buffet which included home delights including two superb trifles and cakes made by Angie and Zoe.







5th November 2017

Club Annual Firework Night
Well, a good night was had by about 40 people. Good to see some members and their friends and family. A superb firework display by Chris and from Norman of LMAC and some good night flying by Andy and John. As ever, Angie laid on a good spread which couldn't have been possible without the help of Nigel, Harry, and Peter K. Well done to all those who got involved and those who took the time to support the club and contribute to the evening.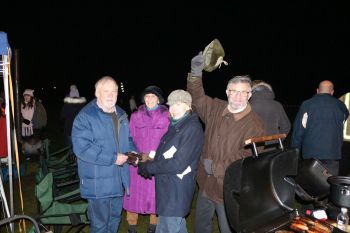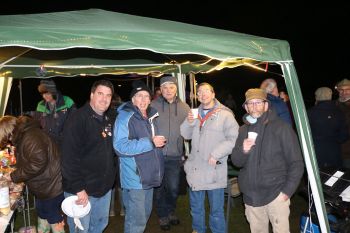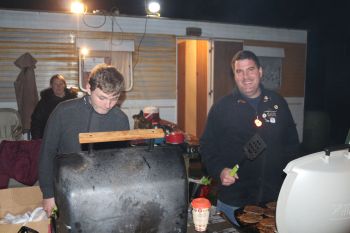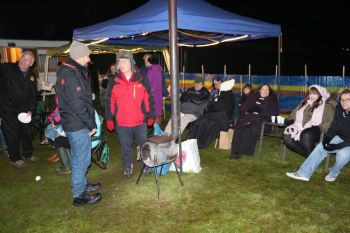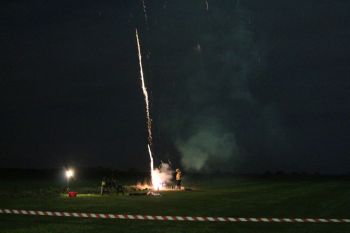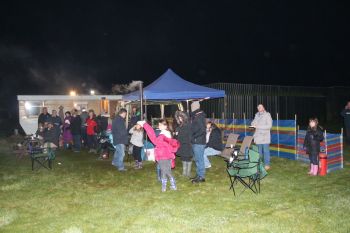 16th September 2017
Powered Gilding Day Event
What a great day up the field for the Powered Gilding day competition. Members were greeted with some superb flying and great food.
20 members turn up for this years event with 14 of those members taking up the gauntlet & flying 2 rounds with a third round to determine the overall winner. 25 seconds powered run followed by up to a maximum of 6minutes score in flying time and 10 seconds bonus for landing on the runway.
The first round started of really well with 3 strong contenders with Andy, Ian H & Peter K all putting strong times down from the outset.
The weather was a little changeling at times causing some pilots to over shoot the runway, and others just to lose lift when feet from the ground and arriving rather than landing.
Round 2 seen some impressive times going down, but again 3 clear winners came from Round 2 with Andy, Ian H & Gordon all showing the way.
Round 3 was the fly off to determine an overall winner.
scores on the doors were as follows,
1st place Andy 12.18 secs
2nd place Gordon 12.18 secs

3rd place Ian H 11.30 secs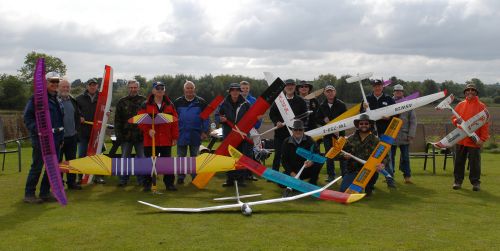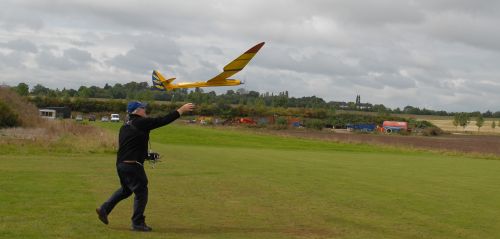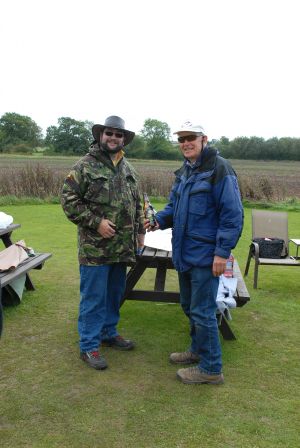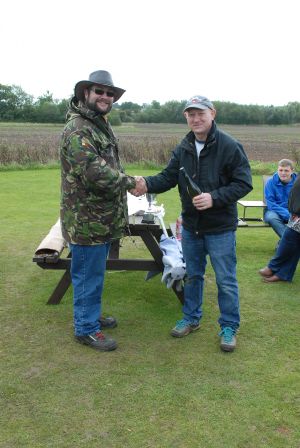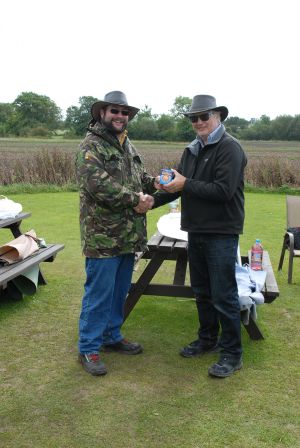 Big thank you to John S and Peter K for the time keeping, Angie and John C for the cakes, sandwiches and sausage rolls, & also a big thanks to everyone that turn up and made it a great event.

10th July 2017
60th Anniversary Summer Festival Event
Several mini competitions took place throughout the day including a spot landing which comprised 10 competitors. It was won by David P with a score of 19, closely followed by Dave with 20 points and Chris 3rd with 27 points. During the day several people attempted the 'how many can you do in 60 seconds' event. This comprised Inside and outside loops, rolls, stall turns, spins and touch and go's.
The results are as follows:
Spins: John Coop 49
Touch and go: John Coop 12
Rolls: Chris 62
Inside Loops: John Coop 28
Outside Loops: Ian H 19
Stall turns: John Coop 12
Well done and thank you to all those who took part.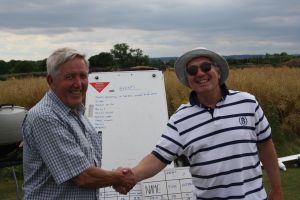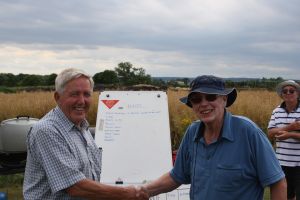 Winner of the Spot Landing David P Second Dave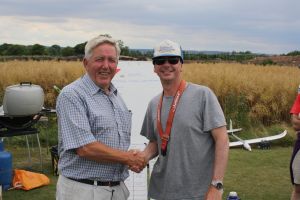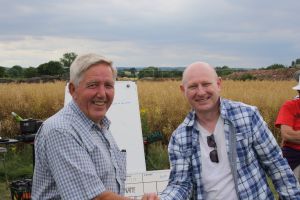 John Coop winner of several 60 second events Ian H Winner of the Outside loop competition
13th May 2017
David P wins 2017 Bungee Gliding Event.
18 club members turned out to what was going to be a breezy and at sometimes wet gliding event. After much deliberation the decision was taken to hold the 2017 bungee gliding event. After a short pilots brief given by Peter K the event started, with each of the 13 members flying two rounds to determine the winner. Whilst many members struggled with the breezy conditions and towards the end they were fighting the rain, it left a battle for 1st place between Peter K and David P, with David ending up the victor with a total time of 8m.53sec. Results were as follows: 3rd place to Terry, 2nd place to Peter K and 1st place to David P. As always a selection of food was supplied by the members, with tasty burgers and sausages on the bbq, and cakes baked by Angie.... many thanks Angie. Thank you also to all the helpers in setting up the event and fetching and retrieving the bungee chord, which did break on a few occasions and was hastily repaired, without help from members event like this wouldn't be possible. Many thanks to you all.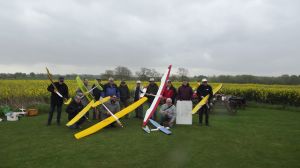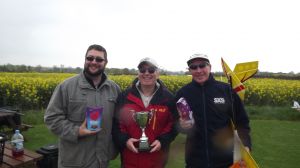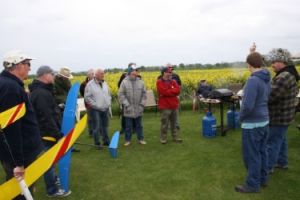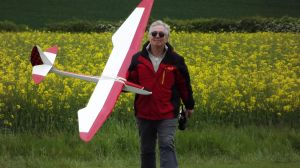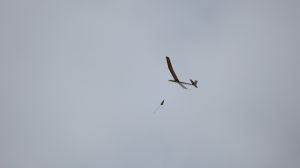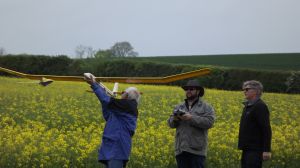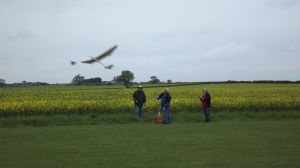 10th April 2017
Winter Build Competition
Five members entered this years Winter Build competition and presented eight models for judging. Judges Nigel, Chris and Peter K had some debate and discussion over the eight models presented to them. Models were judged on Build Complexity, Finish and Scale Appearance and Attention to detail. All models were well presented and varied in size, type and construction. After much discussion the winner with 27.5 points was Tony B with his very nicely presented Chipmunk built from an old Airsail models Kit. In second place with 26 points was Tony O with his unusual plan built Vector. In third place with 25.5 points was Dave B with his Depron Vulcan built from a recent RCMW plan.
Following the competition all those present gathered for a group photograph to celebrate the clubs 60th anniversary.
Other models entered were:
Alan: Partenavia Victor and Lysander

John C: Own design large 15cc endurance super 96
Tony B: Depron Raptor
Tony O: Haigh 3D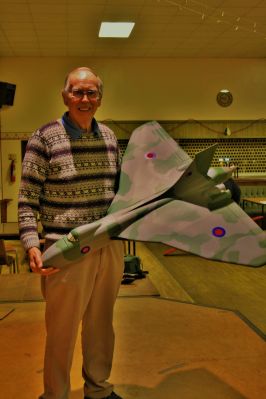 Third: Dave B Second: Tony O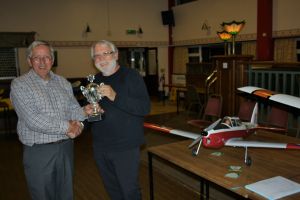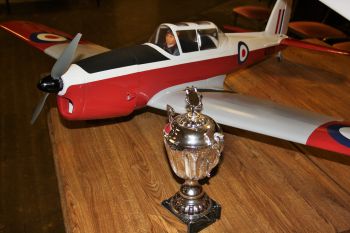 Winner: Tony B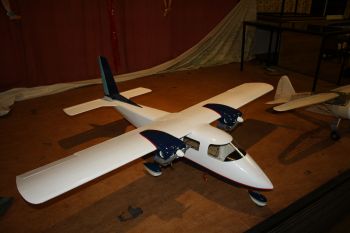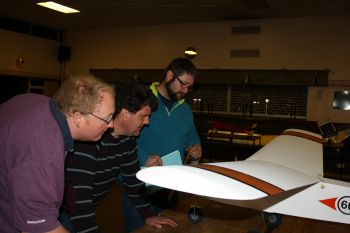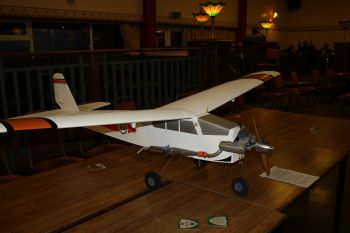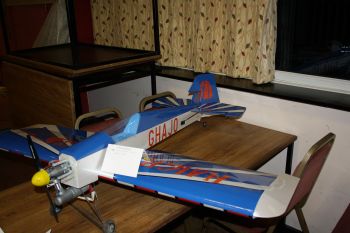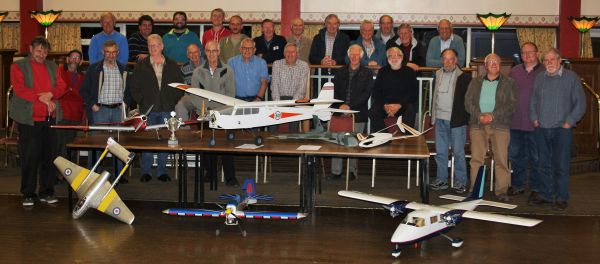 1st April 2017
Aerobatic Competition 2017
Well, another great and successful day up the field for the 2017 Aerobatic competition. The weather was a little challenging at times but 18 members, family and friends came out to watch this years aerobatic event. Only 8 members were brave enough to compete and fly the ten sets manoeuvres in front of our expert judges John C & Peter K who stated that the flying was of an extremely high standard by all the competitors, After a quick pilots briefing and a run down of the manoeuvres, each pilot was allowed two flights with the best score counting and after both flights.it was Peter B who won with the highest score of 100pts, with Lawrence runner up and Len third. No event would be complete without tucking into some delicious sausage rolls, hot cross buns and selection of cakes brought in John C, Chris & Angie.
Thank you to everyone who helped out & attended this years event.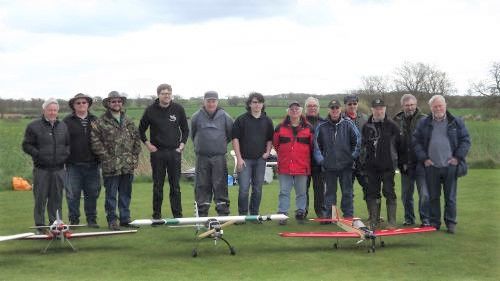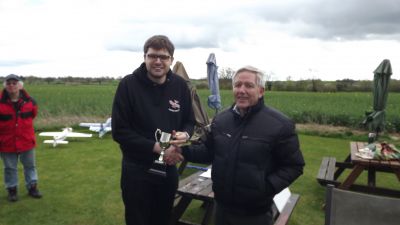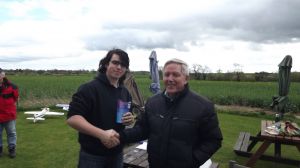 First Place Peter Second:Lawrence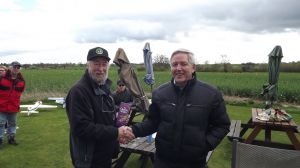 Third: Len