What's New
5th June 2021
Items For Sale
Please check out the For Sale page on the home section of this web site, Members must log in using User name and Password to view.

If you would like to sell some items or are having difficulty access the page or site, please don't hesitate to contact me, Nigel.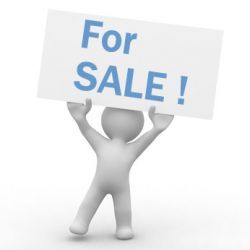 8th May 2021
Attendance at the field
Update on field Attendance, please see Email for more information.
For further information please contact a member of the committee.
2nd May 2021
Ian H ​"On the Little Kracken
With there being no prospect of maidening the Kracken in the near future, Ian decided to make a lighter electric version to fly at the power club and test the design out. Very pleased with the flight characteristics and looking forward to flying the original glider version at the Orme soon.

Another Fantasic model Ian, well done.

22nd April 2021
Important Announcement
A very proud moment certainly in my time in the club.
I'm very pleased to announce that this evening Nuneaton Aeromodellers Club were pleased to present two members with Honorary Membership for services to the club.
Both Terry W & Roger P have been long time serving members both on & off the committee, we thanked both for their time, commitment & service to the club. Many congratulations go to both of you well deserved.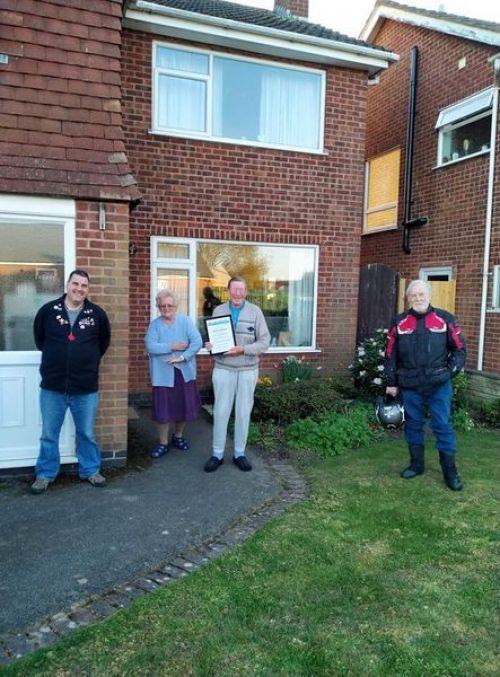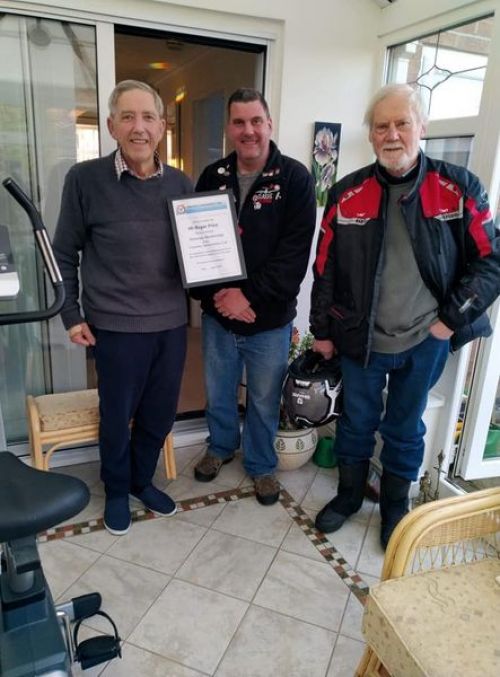 11th April 2021
Freewing F16
Dan flew this Freewing F16 last week. 5000mah, 6s.
Has afterburner lighting and a very realistic sound from the edf unit.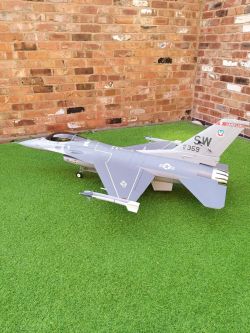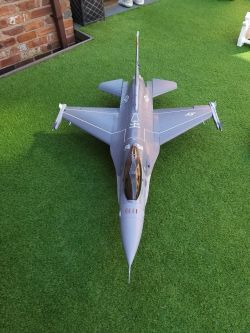 4th April 2021
Bullet
Chris built this PB models Bullet during the first lockdown and it took to the skies a couple of days ago.
Powered by an Irvine 40, using Spektrum radio and a mixture of servos, the plane needed no trimming and fly's on rails.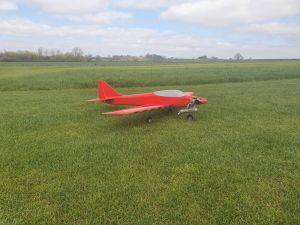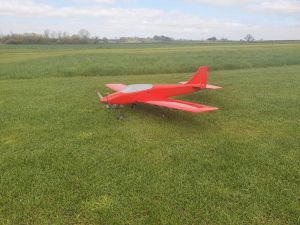 15th February 2021
Resignation Message from Chairman
It is with great regret that I have decided to relinquish the Chair of Nuneaton Aeromodellers Club after completing two periods working with a committee of the finest of people the sport has to offer. Their support and integrity, often persevering through difficult times, was invaluable and it is true to say I could not have done the job without their wise counsel on difficult issues. My medical diagnosis is not good and I have many things I wish to do. It is in view of this that I reluctantly have to relinquish my position. I have a myriad of happy memories from Bramcote circa 1966! through all the sites we have occupied until the present day. This is not to mention all the esteemed Chairman whose shoes I have had to fill over the years. We must never forget George Simpson who started whole show rolling with Cliff Dennison back in 1957. I intend to make the most of this year - Covid permitting! - so don't be surprised to see me more often at the field! What makes a Club is the individual members who share their skills, contribute their time for the benefit of their colleagues and entertain others with their amusing banter. Long may this continue. Hope to see you all up the field in the coming year."
Best Regards Roger.
10th January 2021
Wanted & Items For Sale
Please check out the For Sale page on the home section of this web site, as we have some Wanted items, Members must log in using User name and Password to view.
If you would like to sell some items or are having difficulty access the page or site, please don't hesitate to contact me, Nigel.

22nd December 2020
On Behalf of the Committee, we would like to take this opportunity to wish all our members a very Merry Christmas & a Happy New Year.
Let's hope 2021 is a better year for flying, stay safe & happy landings.
1st December 2020
Field Open
As of Tomorrow (2nd December) the flying field will resume flying again, members can now visit the field at any time they wish.
Therefore, please continue to book with Dave or Chris. Booking will be for a particular day that you wish to fly. The booking system remains as is. Contact by text, email, message or phone to book a slot.
21 October 2020
Back Flying Covid style
A normal covid-secure session took place a few days ago. A good selection of models were flown including a brace of Wots by Caleb, some scale aircraft by Chris & Dave B with 2 Spitfires by Ian & Andy & a superb twin EDF Freewing airliner by Dan. Although it was overcast it was a flat calm day & everyone had a great time.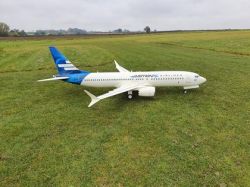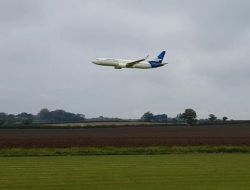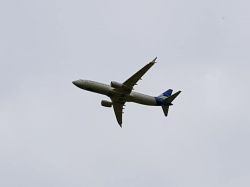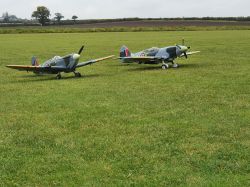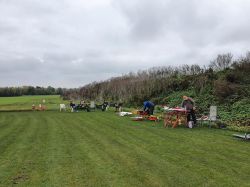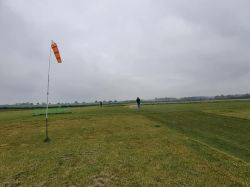 Warbird Gathering
A Few weeks ago Tony B & Chris B flew their selection of Warbirds. Tony flew his Topflight Corsair, his Tony Nijhaus Hurricane & 3D printed TA152. Chris also flew his Top Flight P47. A good turnout on the day & all had an enjoyable time.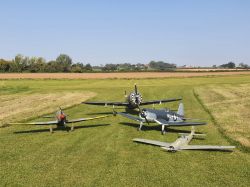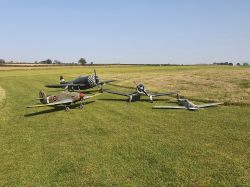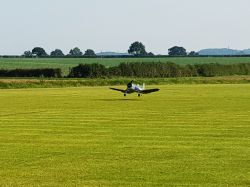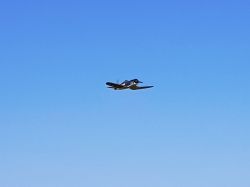 28th September 2020
Ian H has taken the modelling world by storm again & made the RCME news with his latest build 'The Kraken'.

Ian's own design which he drew up from paper 3 years ago and when the country went into lockdown he decided to re-take up the design to full-fledged model in only 4 months. The model is a full composite carbon fibre design and for this model Ian has also had to produce his own fibreglass moulds to be able to make the model which can be used over & over again to produce other models or designs, he also made the wings detachable to make transport easier the 300 mile round trip to the Great Orme.
Ian over the years has made some fantastic models mostly all scratch built, I know I can't wait to hear how this one flys.
Well done Ian, fantastic job.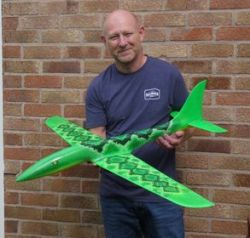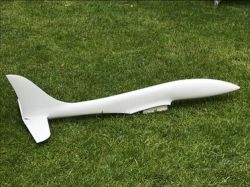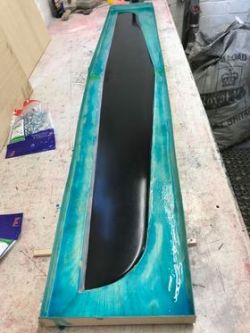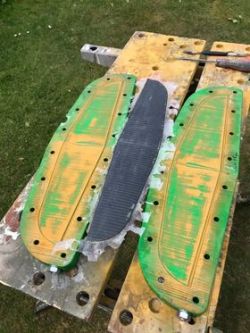 25th September 2020
Caleb arriving with his squadron of Foss Wots.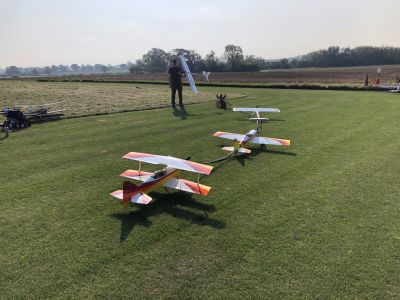 12th September 2020
L4. Grasshopper
Mike R, built a Seagull 1/5th scale ARTF of an L4 Grasshopper. The engine is one of the new 20cc RCGF Stinger engines, which Mike says are superb. The kit parts for the aircraft are well manufactured and very comprehensive. Details like the dummy engine and cowls are impressive. Glazing also is nicely vacuum formed. On the downside however, you would think a large model like this would be a piece of cake to put the radio gear in. Not so in this case as Mike had some difficulty in getting the gear in & Roger W had to lend a helping in hand, well done Mike another superb job look forward to seeing this fly soon.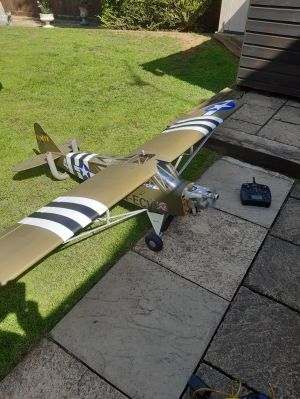 10th August 2020
Alan Builds the Blohm & Voss BV 141b.
The Blohm & Voss BV 141 was a World war II Germany tactical reconnaissance aircraft, designed in 1937 the German Air Ministry. Alan has built a modified RC version of BV 141b from Zirolli 57"span, 1990 plan from Outer zone. Fuselage was built on 12mm dia alum rod mandrel, sheeted and planked, wing altered to 2 part wing with retracts. Covered in 25grm glass and Poly C. Power will be SC 52 fs, still work in progress. Although the BV 141 performed well, it was never ordered into full-scale production, for reasons that included the unavailability of the preferred engine and competition from another tactical reconnaissance aircraft, the Focke Wulf 189. Lets hope that Alans fairs much better, well done to Alan, great looking model.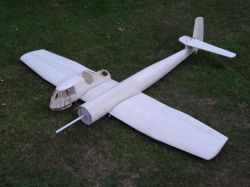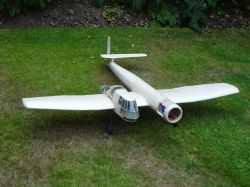 8th August 2020
Lockdown Building
During Lockdown many members have been busy themselves in their workshops building & improving / upgrading or just doing general maintenance, one of those members is Paul S. Over the last few months Paul has been building two models,
First Model is a Mitsubishi A6-M2 Zero built from free plan in RCM&E but span reduced to 52 inches all balsa & ply. Electric retracts, split flaps f/glass cowl & home made canopy, but as yet not flown.
The Second model is a Maricardo 56 inch span built from free plan. All balsa & ply.
Well done Paul Looking forward to seeing these fly shortly.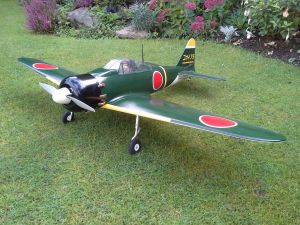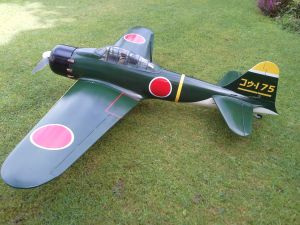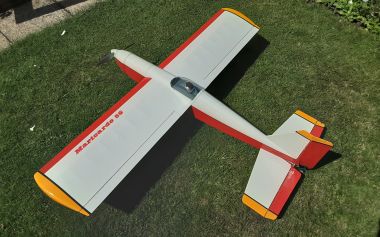 7th August 2020
Field Life After Lockdown.
Since restrictions have been eased, the field has reopened and so far over 40 members have taken advantage of flying in pre-booked slots, whilst maintaining social distancing.
Chris has continued to maintain the field to his usual standard and several new models have been flown, Many Thanks go to Chris & Dave for all their hard work during these difficult times.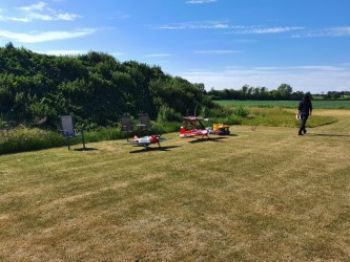 28th July 2020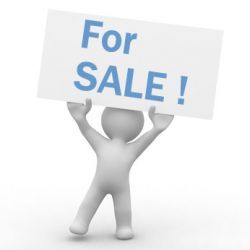 Items For Sale
Please check out the For Sale page on the home section of this web site, as we have some new items for sale. Members must log in using User name and Password to view.
If you would like to sell some items or are having difficulty access the page or site, please don't hesitate to contact me, Nigel.

16th June 2020
Superstar II built by Mike P from a Wolfgang Matt plan.

Scratch built from the plan but with foam wings and tailplane skinned with balsa and obechi respectively. Glass cloth and epoxy covered and painted with car 2pack paint.
Motor is Super Tigre 90 with old ED cranked quiet pipe, set for low/flexible revs on a 12x10 or 12x11 APC prop.
I was pleasantly surprised that there were no trims necessary and verticals were straight up without rudder!
Because the silencing system & pipe move weight rearward I had to add 4 oz. weight in the nose so all up dry weight is just under 8 lb ( I had hoped for 7 ˝ lb as there are no retracts); I need to see how it handles on an empty tank before reducing the 4oz.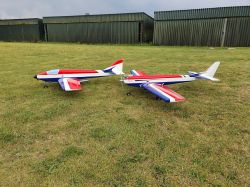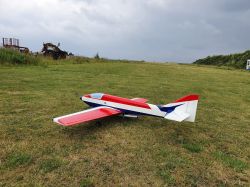 26th May 2020
Three Maiden Flights
Mike flew his new TopFlite Taurus. Scratch built from an old plan Mike flew his Taurus today. The aircraft has a wooden fuselage and foam wings and tail, is fitted with an OS55SX and is finished with glass cloth and epoxy and sprayed with two pack car paint. Well done Mike.

Yesterday Chris flew his new Jodel. The model is built from a DB Sport and Scale kit, is fitted with a Laser 80fs and is covered in Solartex. Dave flew his Jet Provost built from a Tony Nijhaus Plan and is fitted with a 50mm fan and uses a 3s 2200mah lipo.


Taurus oz612 article.pdf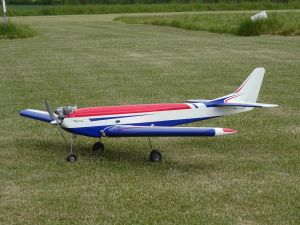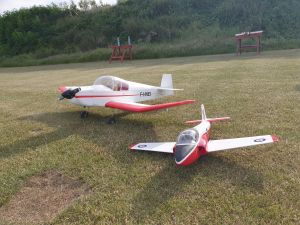 21st March 2020
Modelling Supplies
New section added to the Help & Advice section on the web page called Modelling Supplies, this give you local tips & tricks on getting the best out of your building & sourcing materials.
14th March 2020
March OGM Minutes
The minutes of the 2020 OGM held on 9th March have been added to the 'Documents' section of the members area of the website. Members must log in using User name and Password to view.
15th February 2020
Ian's record breaking Dynamic Soaring Gliders
After the meeting Ian brought his Record breaking Dynamic Soaring gliders for a Q & A session. Ian is a regular flyer at the Great Orme often flying in weather considered unsuitable for normal flying conditions, with winds are in excess of 80mph. The gliders are built in such a way as they're classed to heavy for conventional gliding using the weight of the model to push through the wind, with gliders often reaching speeds in excess of 250mph. Ian often builds & designs his own gliders using a fibre cast mould which he built himself to reproduce many cast mouldings that can be used over & over again. Ian has appeared a few times in the RCME magazine talking about his D.S, in the latest issue Ian talks about his recent build X29 which sadly crashed on the day, Ian assures us it will be flying again soon.. watch this space.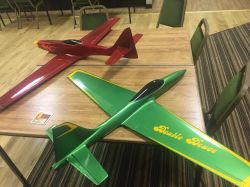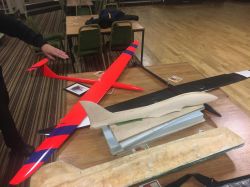 Clubman of the year 2019
Many congratulations go to Chris for getting Clubman of the Year at the clubs AGM meeting on Monday night.
The club members voted on which member has done the most for the club over the last 12months, Chris's outstanding work, overseeing new members to the field, giving coaching tips & constantly mowing the patch earn him clubman of the year, congratulations Chris well deserved.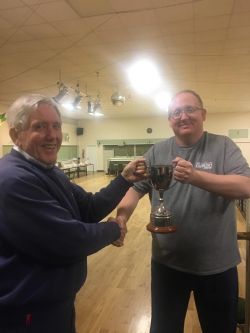 Chris receives the BMFA's Certificate of Merit.
Many Congratulations go to Chris for receiving BMFA Certificate of Merit from the Club, the committee nominated Chris as part of the Achievement scheme in-recognition for all he's efforts over the years. Chris has spent many hours assisting new members who join the club & even giving his time up to coach / train new & existing members with their flying skills, Chris also can often be seen flying up & down the patch with the mower always after that perfect runway look. Many thanks Chris for all your efforts.
February AGM & OGM Minutes
The minutes of the 2020 OGM & 2019 AGM held on 10th February have been added to the 'Documents' section of the members area of the website. Members must log in using User name and Password to view.
16th January 2020
January OGM Minutes
The minutes of the 2020 OGM held on 13th January have been added to the 'Documents' section of the members area of the website. Members must log in using User name and Password to view.

---
14th December 2019
December OGM Minutes
The minutes of the 2019 OGM held on 9th December have been added to the 'Documents' section of the members area of the website. Members must log in using User name and Password to view.
8th December 2019
Dear Members
As you may or may not be aware, tomorrow night is the last club meeting 2019, and it would be great to get everyone there, don't forget its Christmas raffle draw with Loads of prizes up for grabs (tickets are still available before the meeting starts) also its our traditional bring and share buffet after the meeting. So come along, bring your family and friends & enjoy some good food with great friends.

On Behalf of Nuneaton Aeromodellers & the Committee I would like to take this opportunity to wish you all & your family's a very Merry Christmas and a Happy New year & all the best for 2020.
Hope next year is a good year for flying.

Regards
Nigel Richards (NAC Webmaster)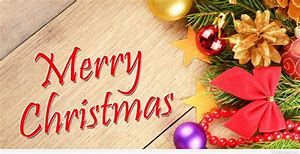 25th October 2019
Microlight day
On Saturday 12th October the rescheduled NAC microlight day was held at the flying site. With fair weather, 18 members, family and friends enjoyed 10 to 15 minute flights, taking in the Warwickshire and Leicestershire scenery and capitalising on photo opportunities. Thanks to Terry for organising the event and coordinating with the pilots, Alan for assisting in coordinating the flights and the pilots for their valued time. A day much enjoyed by all involved.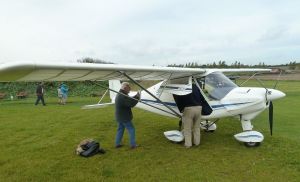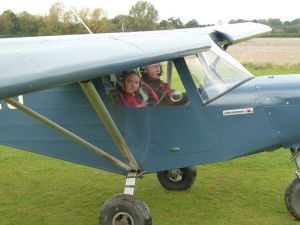 16th October 2019
Items For Sale
Please check out the For Sale page on the home section of this web site, as we have some new items for sale. Members must log in using User name and Password to view.

If you would like to sell some items or are having difficulty access the page or site, please don't haste to contact me Nigel.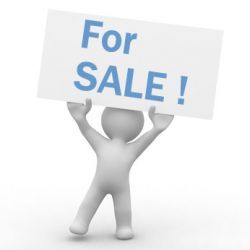 6th October 2019
Power Gliding Day
With moderate winds, Saturday saw the NAC Power Gliding Competition take place, a rescheduling of the original August date which fell foul of strong winds and rain.
15 pilots attended with a variety of glider types: balsa, glass fibre and foam. The competition consisted of a 25 second powered run followed by a maximum of 6 minutes free flight, a 10 second bonus was also awarded for landing on the runway. Owing to the number of entrants, the competition was reduced from 2 to 1 qualifying round.
The final consisted of a mass take off of the 6 pilots who scored the maximum 6m 35s in the qualifying round: Len G, David D, Ian H, David P, Caleb F and Gordon B. Third place went to Ian, first and second places were very closely fought with Gordon achieving second with a 16m 37s flight followed in seconds later by Len in first place with a winning flight time of 16m 50s. Prizes were awarded to the top 3 pilots; the NAC Power Gliding Shield will be awarded to Len at the next OGM.
Thanks to all the pilots who took part. Thanks also to Nigel and Angie who, although not able to attend, kindly provided cake and sausage rolls.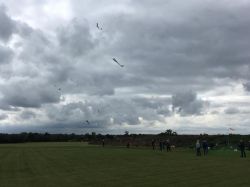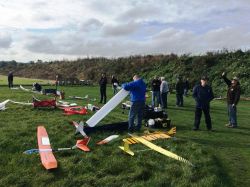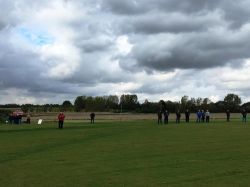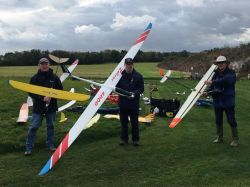 16th September 2019
Scale Day Event
On Saturday 14th September 40 members turned out on a gorgeous sunny day for the Annual Scale Day. As in previous years, there was a competition element to the day to show off members scale aircraft. A competition was run to judge whose aircraft flew and looked the most scale like on the day. Before lunch members and visitors were invited to vote for the pilot who, in their opinion, had flown in the most realistic manner during the morning. Voting slips were counted during lunch after which the pilot with the most votes was awarded the prized Scale Cup. This years winner was Chris B.... many congratulations to Chris. Runners up were David P 2nd and John Coop 3rd. Many thanks go to all that helped out and ran the event including Angie for the gorgeous cakes, sausages rolls & pork and stuffing batches that went down at treat... another outstanding job.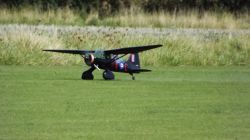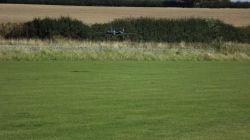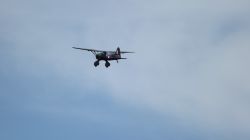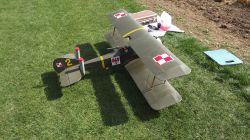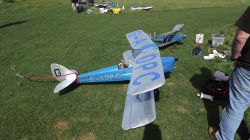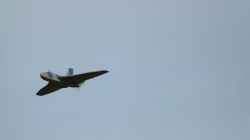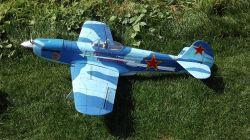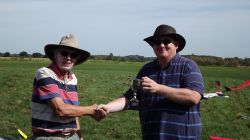 9th August 2019
items for sale
Please check out the For Sale page on the home section of this web site, as we have some new items for sale. Members must log in using User name and Password to view.

If you would like to sell some items or are having difficulty access the page or site, please don't haste to contact me Nigel.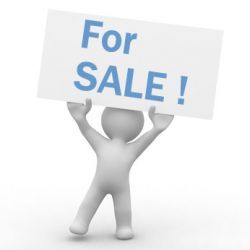 6th August 2019
Rock your wings over the highway and land on the yellow dot
Click on the link below to view some photos taken by the Berry's on following their trip to Oshkosh Air Venture in Wisconsin USA. The 10 day event saw 10'000 aircraft and 600'000 people attend the event. Everything from a Mosquito and twin Mustang to a Cessna, Cub and float planes flew into and displayed at the event, together with hundreds of stall holders and aircraft manufacturers selling their wares. On several occasions there were a dozen aircraft in the landing circuit and multiple aircraft landing on the 3 runways at Wittman Regional Airport. The final aircraft they saw and flew on was the unique BOAC 747-400.
More to follow in coming weeks!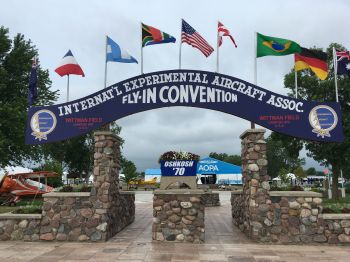 https://www.flickr.com/photos/183164707@N07/with/48470658201/

Just a very small selection of photos below.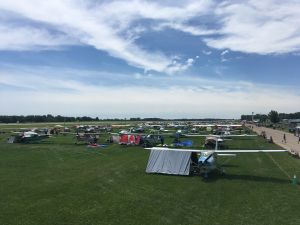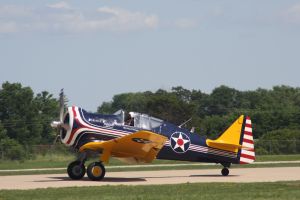 13th July 2019
Club Flying & Electric / Vintage Day.
Absolutely Fantastic day, The Electric & Vintage day was merged with the Annual Club Flying Day which was postponed from last month due to bad weather. 36 members along with family & friends turned out for this years event. The weather started off dull, grey & slightly breezy with a few spots of rain, but this didn't stop members taking to the skies. There were 3 challenging competitions. Spot landing, landing closest to the plate, Time trial - Fastest take off, loop, touch & go, roll and landing, & Limbo. Never in the history of the club has one person won all 3. Congratulations go to Paul C, who stole the show with his outstanding flying skills. Club members were also treated to delightful spread put on by Angie Richards. Many thanks also go to all the helpers throughout the day that helped make the day a great success setting up / taking down, time checking, limbo fixing etc.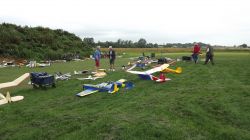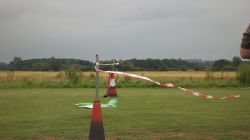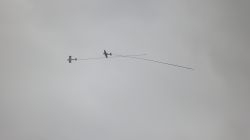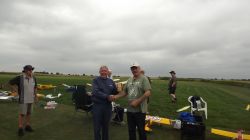 12th May 2019
Annual Bungee Gliding Day
With a slight crosswind and bright skies 23 members turned our to support the annual Bungee Gliding day. With the cloud building throughout the day the 13 competitors would be in for an exciting challenge.
After an initial attempt with the bungee into wind it was decided to relocate the bungee to run down the strip. Two rounds were flown with a fly off for the top five finalists. Initial times were good, with Len and Ian getting a maximum 6 minutes each. As the morning progressed, the times fell with the cloud building. Those in the fly off were, Ian, Len, Andy, David P and Alan.
Special mention goes to David P who tested his own aerobatic skills with some Bird of Time dodging when trying to get as longer time as possible.
Third place was Andy, Len came second and Ian was crowned the winner, beating Len by 10 seconds.
As ever, Nigel and Angie provided a superb feast of burgers, sausages, cakes and hot drinks. Our thanks go to Nigel, Angie and Chris for the catering and to Caleb for organising the event and to all those who helped with launching and bungee retrieval.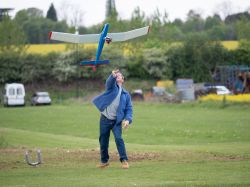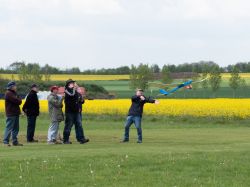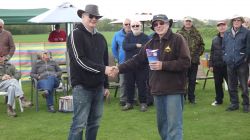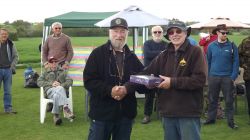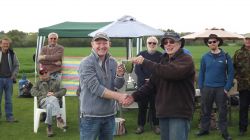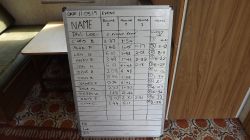 14th April 2019
RC Flying Intro Day
On Saturday 13th April Cadets James, Will, Latifah and Cpl Gibson were the guests of the Nuneaton Aeromodellers club for an RC flying intro day. Despite the weather being much poorer than forecast (see the wind sock) all were able to enjoy several flights on a variety of aircraft provided by the club instructors. The cadets all made considerable progress with their ability to control the aircraft in spite of the far from ideal wind conditions. The Squadron would like to thank the members of the Nuneaton Aeromodellers for a very enjoyable day and allowing the cadets to experience radio controlled aircraft flight and the challenges this involves. A Massive thank you to all who supported this. The cadets had a really good time.

Spitfire takes to the sky.
Following his success in winning the winter build competition Tony's B Spitfire took to the sky on Thursday.
With Chris at the controls, the Brian Taylor designer aircraft took off with easy and needed little trim. The aircraft flys in a scale manner on a 6s set-up and has a very benign stall. Congratulations to Tony for building another Masterpiece.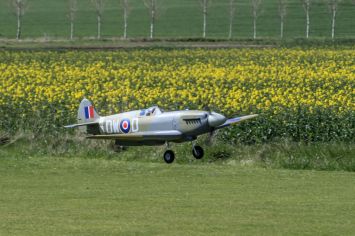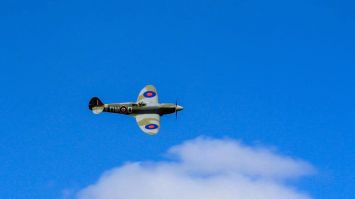 10th April 2019
Winter Build Competition 2019
After the meeting the 2019 Winter build competition took place.
6 Members entered into this year's competition, the judging consisted of Build Complexity, Construction Quality and Finish, judging consisted this year of 1 committee member and 2 members of the club, Alan, Ian & Rog W, Once again Quality was high and the eventual winner was Tony B with a magnificent Mk X,IV Spitfire. Refreshments were supplied by Angie and very much appreciated.
Scores were as Follows.
Tony B Spitfire mk xiv 109
John C Glider 108
Paul S Harvard 107.5
Dave C Ultimate 101
Dave M Glider 101
Phil L Lidl Guilder 66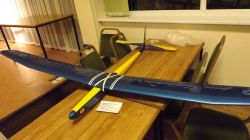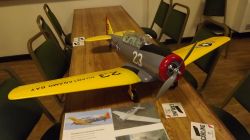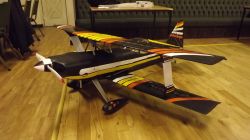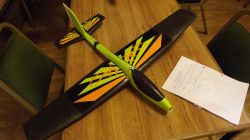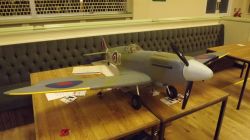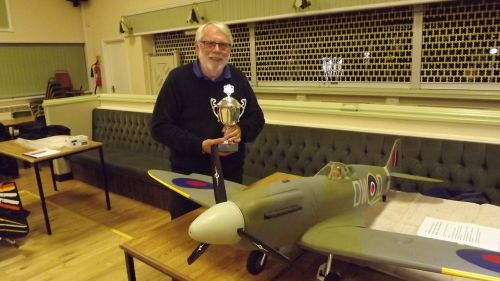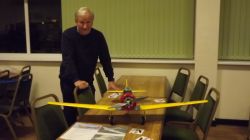 More pictures can be seen on the 'Events' and 'Pictures' page
Ian H ​"On the Little Kracken