What's New
20th May 2019
May OGM Minutes
The minutes of the 2019 OGM held on 13th May have been added to the 'Documents' section of the members area of the website. Members must log in using User name and Password to view.
19th May 2019
items for sale
Please check out the for sale page on the home section of this web site, as we have some new items for sale, Members must log in using User name and Password to view.

If you would like to sell some items or are having difficulty access the page or site , please don't haste to contact me.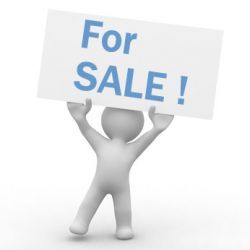 12th May 2019
Annual Bungee Gliding Day
With a slight crosswind and bright skies 23 members turned our to support the annual Bungee Gliding day. With the cloud building throughout the day the 13 competitors would be in for an exciting challenge.
After an initial attempt with the bungee into wind it was decided to relocate the bungee to run down the strip. Two rounds were flown with a fly off for the top five finalists. Initial times were good, with Len and Ian getting a maximum 6 minutes each. As the morning progressed, the times fell with the cloud building. Those in the fly off were, Ian, Len, Andy, David P and Alan.
Special mention goes to David P who tested his own aerobatic skills with some Bird of Time dodging when trying to get as longer time as possible.
Third place was Andy, Len came second and Ian was crowned the winner, beating Len by 10 seconds.
As ever, Nigel and Angie provided a superb feast of burgers, sausages, cakes and hot drinks. Our thanks go to Nigel, Angie and Chris for the catering and to Caleb for organising the event and to all those who helped with launching and bungee retrieval.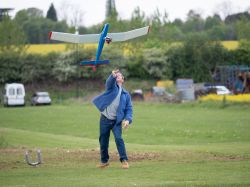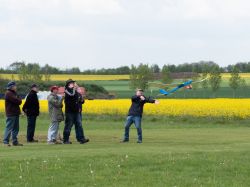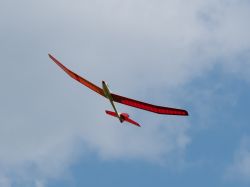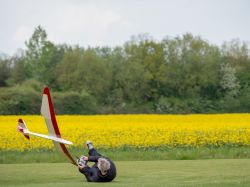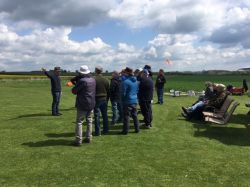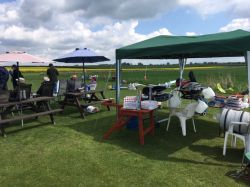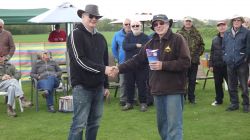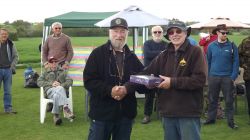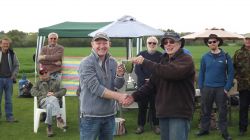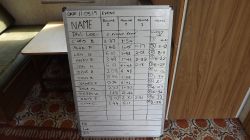 14th April 2019
RC Flying Intro Day
On Saturday 13th April Cadets James, Will, Latifah and Cpl Gibson were the guests of the Nuneaton Aeromodellers club for an RC flying intro day. Despite the weather being much poorer than forecast (see the wind sock) all were able to enjoy several flights on a variety of aircraft provided by the club instructors. The cadets all made considerable progress with their ability to control the aircraft in spite of the far from ideal wind conditions. The Squadron would like to thank the members of the Nuneaton Aeromodellers for a very enjoyable day and allowing the cadets to experience radio controlled aircraft flight and the challenges this involves. A Massive thank you to all who supported this. The cadets had a really good time.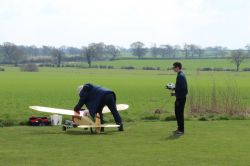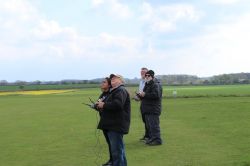 Spitfire takes to the sky.
Following his success in winning the winter build competition Tony's B Spitfire took to the sky on Thursday.
With Chris at the controls, the Brian Taylor designer aircraft took off with easy and needed little trim. The aircraft flys in a scale manner on a 6s set-up and has a very benign stall. Congratulations to Tony for building another Masterpiece.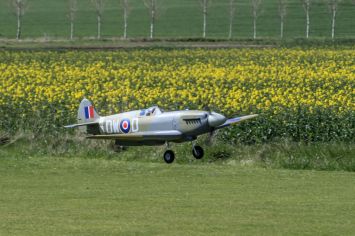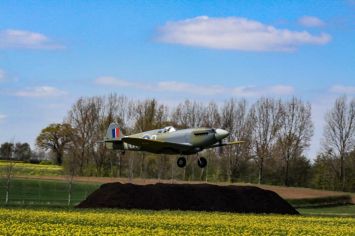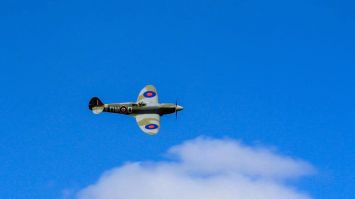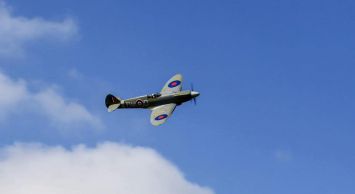 10th April 2019
April OGM Minutes
The minutes of the 2019 OGM held on 8th April have been added to the 'Documents' section of the members area of the website. Members must log in using User name and Password to view.

Winter Build Competition 2019
After the meeting the 2019 Winter build competition took place.
6 Members entered into this year's competition, the judging consisted of Build Complexity, Construction Quality and Finish, judging consisted this year of 1 committee member and 2 members of the club, Alan, Ian & Rog W, Once again Quality was high and the eventual winner was Tony B with a magnificent Mk X,IV Spitfire. Refreshments were supplied by Angie and very much appreciated.
Scores were as Follows.
Tony B Spitfire mk xiv 109
John C Glider 108
Paul S Harvard 107.5
Dave C Ultimate 101
Dave M Glider 101
Phil L Lidl Guilder 66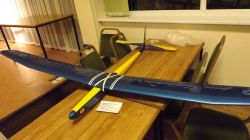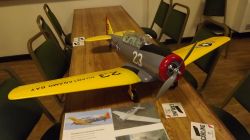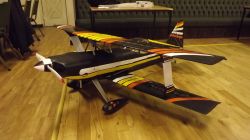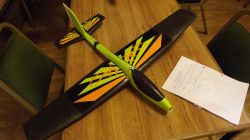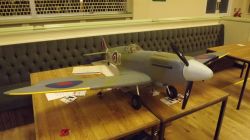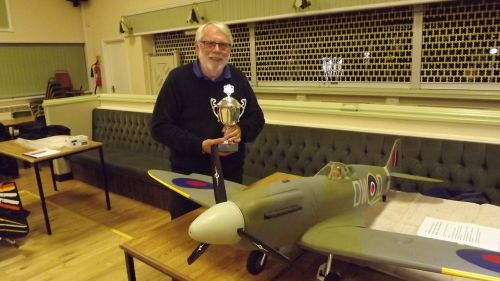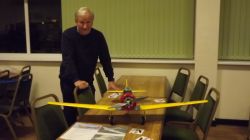 6th April 2019
Maintenance Day
While some members were taking part in the Aerobatics Competition, other members of the club were hard at work relaying the slabs at the front of the caravan & signing in box, cleaning the inside of the caravan & litter picking around the field area, this will make life easier & safer for the members to walk on.
A big thank you to all those that took part, Great Job Done.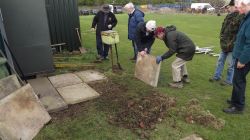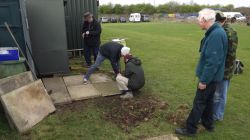 Club Aerobatic Day Competition
22 Club members, family & friends turned up to the clubs Aerobatic day event, to witness some of the clubs best aerobatic flyers take part in this annual event in somewhat breezy conditions. 2 Rounds of flying were held with the highest score taken from either round to determine the overall winner.
1 Take off into wind and climb out.
2 Straight and level flight (min. 100m) or Straight and level flight inverted.
3 Two consecutive loops.
4 Two consecutive rolls.
5 Reversal. Half loop until inverted then half roll out.
6 Stall turn.

8 Three spins.

8 Any 'free style' manoeuvre.
9 Touch and Go'.... Roll not bounce!.
10 Rectangular approach and landing.
11 Overall presentation.

Round 1 started well with some high scores begin put down and Round 2 was equally impressive.
3rd place went to John C
2nd place went to Andy R
1st place went to Peter B.
Congratulations to Peter & well done to all those that took part. all so there was a splendid arrange of cakes and sausage rolls cooked by Angie, many thanks to Angie for her efforts they went down a storm.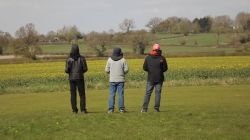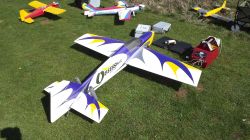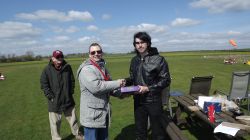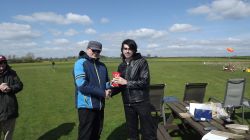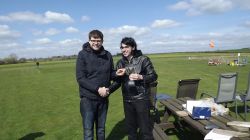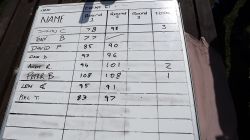 2nd March 2019
A Productive Day Up the Field
Nigel and Chris B, were up the field this afternoon doing some maintenance work. Chris has done another splendid job on mowing the patch and pits area, many thanks go to Chris for his efforts. Whilst i was sorting the club notice board inside the caravan, this now has a complete and up to date set of rules for the club & field. Please don't remove the copy from the caravan, if you would like a hard copy let me know & I'll get some done, also done some tidying up of the general area removal of rubbish & old chairs etc..
There are some items in the caravan that have been left up the patch, if yours please claim them. Also in light of recent events, there are some logos with suckers attached to them for members to use, we will also be bringing some to the next meeting.
Safe Flying / Happy Landings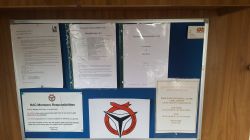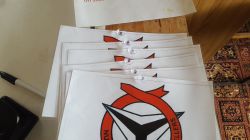 20th February 2019
Its Goodbye From Them: RAF Tornado's take to the skies one last time.
Retiring RAF Tornado jets have taken to the skies to begin their three-day farewell tour of British landscapes to mark the end of their iconic careers.
Three jets set off on their final journey around the country today.
The Tornado's, which have been in service since 1979 and first used in combat during the first Gulf War, will go into retirement at the end of March.

As part of their farewell tour after 40 years of service, three Tornado GR4's from RAF Marham flew over the field yesterday at around 500ft.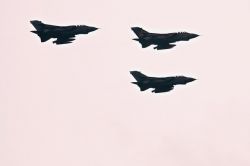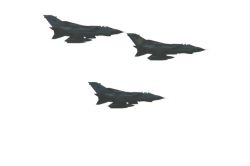 18th February 2019
Update version 6.1, section 2.14 of the club flying site rules, (starting large models in the pits area) added to the 'Documents' section of the members area of the website. Members must log in using User name and Password to view. please can members familiarise themselves with the New update and if you experience any issues please don't hesitate to contact me ( Nigel webmaster )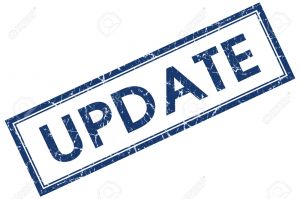 February AGM Minutes
Minutes of 2018 Annual General Meeting.
37 members turned out to listen to the committees reports and the 2018 minutes were read and approved, after which members tucked into a DIY style buffet.
The minutes of the 2018 AGM held on 11th February have been added to the 'Documents' section of the members area of the website. Members must log in using User name and Password to view.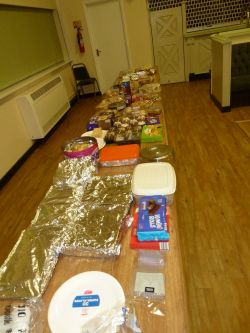 08 February 2019
Fokker D V11 Biplane
Items on 'For Sale' page, (revised price)
21st January 2019
Events & Show Dates published on the Events page.
Just for Fun.
After the OGM meeting members took part in a paper plane Competition, Up for Grabs was very nice bottle wine supplied by the Chairman, Members were asked to design a paper plane that would travel the length of the room, the ones who's travel the furthest would win, Simples.
Several members took part building all manner of different shapes, sizes and styles, but the one that came out on top was Caleb, who's plane managed to clear the Length of the room, only stopping when hitting the bar area on the far side.
Many congratulations go to Caleb for Winning.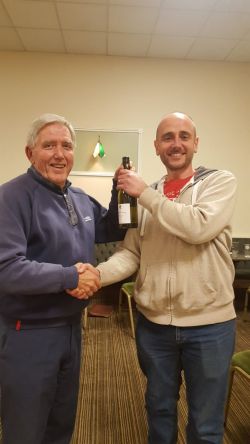 12th January 2019
Oratex Covering Replacement for Solarfilm.
When Solarfilm were shutting down John C looked around for alternatives and one was Orafilm/Oratex. From several reports I came across at the time, Orafilm was a direct replacement for Solarfilm but Oratex had no adhesive and required this to be applied to the wood beforehand. I don't know if, at the time, there were other types of Oratex or whether they've introduced new types to fill the gap in the market but I can report that Oratex is now definitely available with heat activated adhesive, just like Solartex.
13th November 2018

RAF100 and Quiz Night
A good was night was had by all at this months meeting. 32 members turned out to take part in the annual cryptic club quiz prepared by John C and to bring a glorious selection of RAF aircraft for a special one off RAF 100 photoshoot.
A total of 23 aircraft of all shapes and sizes were brought along including Hurricanes, Spitfires, a Hawk, SE5a and Vulcan. An excellent tribute to the RAF.
As ever Johns infamous quiz covered several aviation related topics including modelling, aircraft recognition and cryptic clues. The winning team with a score of 41 was Roger P, Chris, Shekhar, Dave C and Pete B. Second place with a score of 40 was Tony B, Phil L, Max, Paul and Eric. Well done to all, especially quiz master John.
Special thanks go to Angie, who once again excelled herself by providing a wonderful selection of cakes and sausage rolls.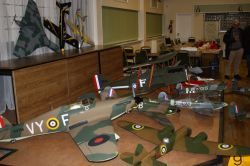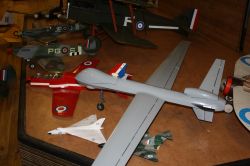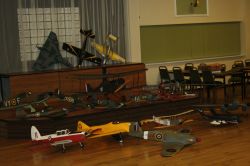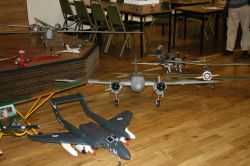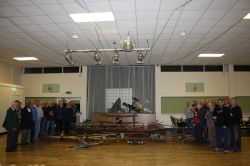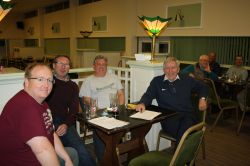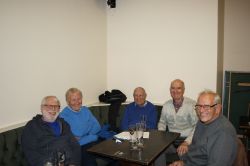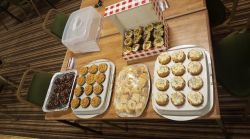 28th October 2018
10 years LMA Gaydon 2018
Many of our club member's attended the LMA Static event at Gaydon 2018, to see some of the splendid aircraft on display either built or currently under construction, this event always is well attended not only by modellers in general but our club as well.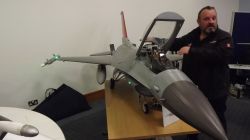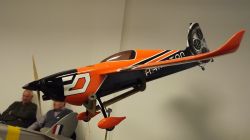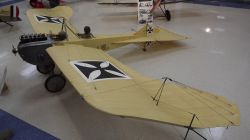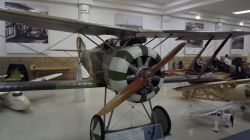 17th October 2018
Extra Good
On a calm and bright October afternoon, Ian H flew his new Extreme Flight Extra 300. Ian had originally intended to fit a glow engine to the model but instead opted to go for an electric set-up running 4s lipos.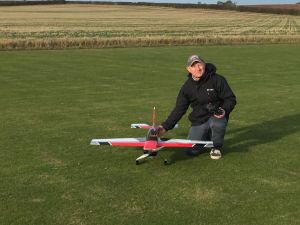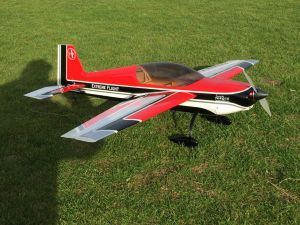 17th September
Scale Day Event
On Saturday 15th September, 26 members turned out in somewhat breezy conditions for the Annual Scale Day. As in previous years there was a competition element to the day to show off their scale aircraft. A competition was run to judge whose aircraft flew and looked the most scale like on the day. Before lunch members and visitors were invited to vote for the pilot who, in their opinion, had flown in the most realistic manner during the morning. Voting slips were counted during lunch after which the pilot with the most votes was awarded the prized Scale Cup. This year, the cup was won by John H, many congratulations to John and the runners up were Richard S 2nd, and Len G. 3rd. Many thanks go to all that helped out and run the event including to Angie R. for the gorgeous cakes and sausage rolls that went down a treat.
Many thanks to Tony C for the pictures..... great job.
To see all of the pictures please click on the link below.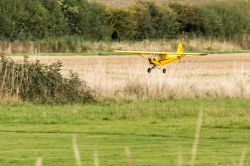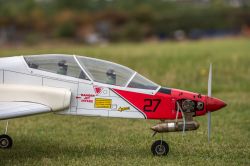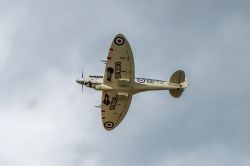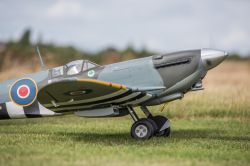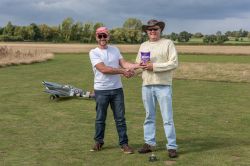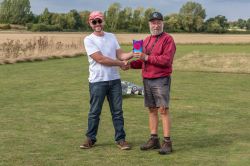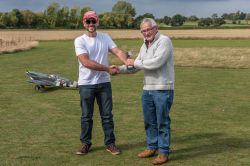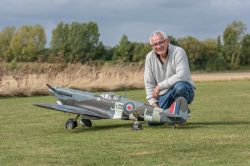 3rd September 2018
Worth a watch, some good advice & hits and tips for members.
click on the picture to view.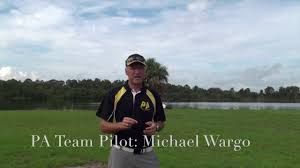 2nd September 2018
Chris flies his Fokker DVII
With light winds and a bright sky Chris flew his 1/3rd scale DVII on Thursday morning.
Chris bought the aircraft a few years ago and with a few modifications and the adding of some scale details Chris, assisted by Dave took the opportunity to fly the aircraft on a perfect morning.
The aircraft spans just under 10 feet on the upper wing, and just under 8 feet in length and is powered by Zenoah 62cc petrol engine with a 1:2.3 belt driven reduction unit, turning a 30x10 propeller.
The aircraft flies like a trainer and needed very little trim and will fly at a walking pace.
Well done to Chris and Dave.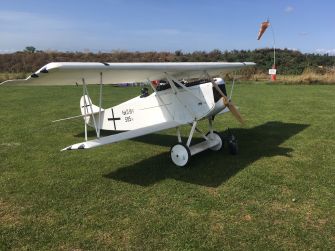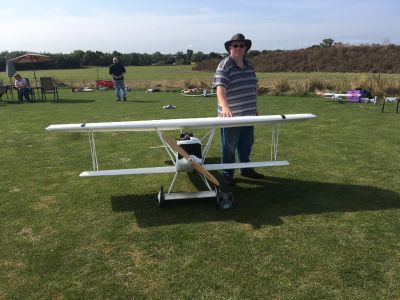 18 August 2018
Annual Power Gliding Competition
With 13 mph winds and gusts up to 18 mph, 12 pilots competed in this year's Powered Gliding competition for the prized Dave Perrett Cup.
1st and 2nd round flights consisted of a 25 second powered run followed by a maximum of 6 minutes gliding. A 10 second bonus was added for landings within the runway giving a maximum score of 6:35. Each pilot was given two attempts after which the five pilots with the highest single flight score went through to the final round.
In the final round the top five qualifying pilots all launched simultaneously with the final three landing planes receiving 1
st
2
nd
and 3
rd
places.
Congratulations
to the competition winner Gordon B who won with a 3
rd
round flight time of 6:23. Andy R came second with a flight time of 6:01 and 3
rd
place was awarded to Andy C with a final flight time of 5:10.
An enjoyable day was had by all; thanks to all who took part and supported the event, particularly to Peter K for providing a fantastic BBQ!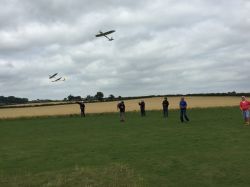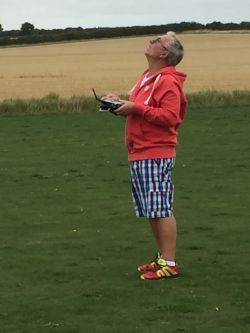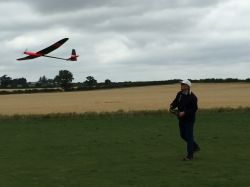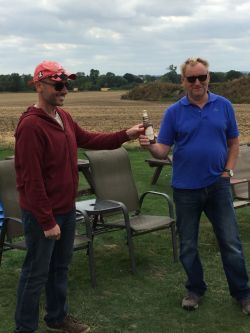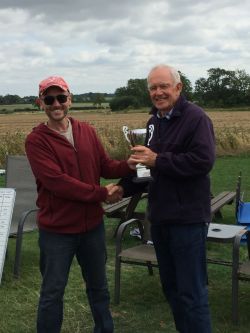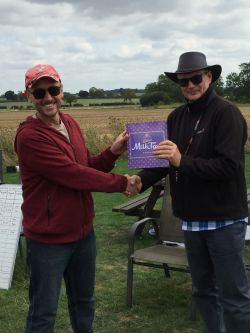 15th July 2018
Electric and Vintage Day
On a hot sunny day 22 members turned out to fly some splendid electric and vintage aircraft. The club was graced with the presence of well known and renown model builder Peter Iliffe who showed us all why he is such a superb model maker with his miniature aircraft which are all handcrafted even down to the propellers. As a club we also have our own renowned model builder George who showed us all his Comper Swift with an ingenious folding wing design and BA Swallow. Both of these aircraft are over 30 years old and fly like they were both built yesterday. The day was not so much an event but more of a gathering of man and machines who wallowed in the days events, basking in the sun, talking and sampling some of the delights of cake and sausage rolls baked by Angie Richards.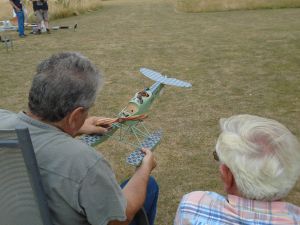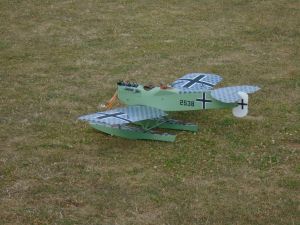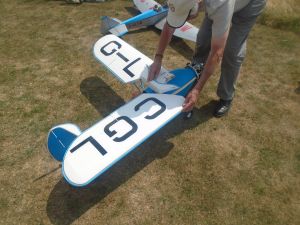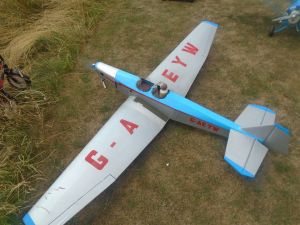 More pictures can be seen on the 'Events' and 'Pictures' page