Events 2022
2nd May 2022
AEROBATIC COMPETITION DAY
The annual Aerobatic Competition (& caravan spring clean) was held on Saturday 30th April 2022, with 27 members & their family's turning out which was to be a excellent day weather wise. The competition was suitable for all standards of flying and any type of model permitted under general club rules. The competition was judged by the 2019 competition winner Pete B. Pilots attempt ten manoeuvres in front of the judge, with marks awarded based on position, accuracy and overall presentation, these were..
Take off into wind and climb out.
1 Straight and level flight (min. 100m).
2 Straight and level flight inverted
3 Two consecutive loops
4 Two consecutive rolls.
5 Reversal. Half loop until inverted then half roll out
6 Stall turn
7 Three spins
8 Any 'free style' manoeuvre
9 Touch and Go'.... Roll not bounce!
10 Rectangular approach and landing Overall presentation.
This year was won by Dave De'M with a top score of 80-points,secound was Lawrence with 79-points & Paul C with 77- points many thanks to all that turned up to make the day a great event, also many thanks goes to Angie Richards for the wonderful selection of cakes and sausage rolls that were on offer, also many thanks go to all that turned out to help clean the caravan another cracking job done.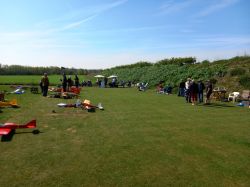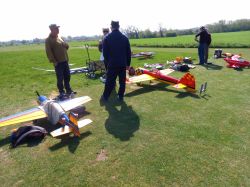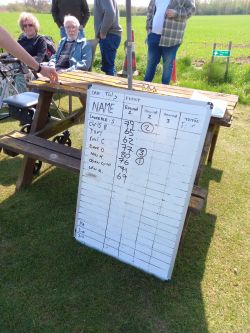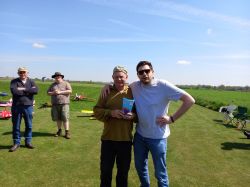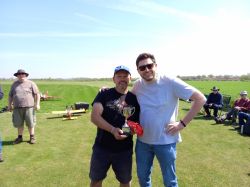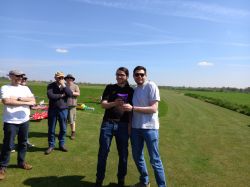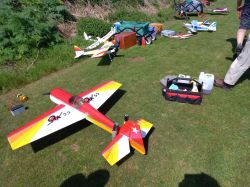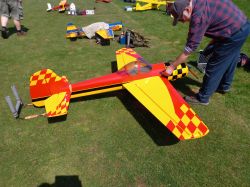 17th April 2022
Winter Build Competition
The winter build competition was won by both Dave Marriott & Andy Peers joint 1st place.
;As every year, the winter build is judged by 2x committee members & 1 club member. This years judges were, John C,
Dave De
M & Roger W. Aircraft were judged on 3 category's i) Build Complexity, ii) Construction Quality and iii) Finish.