General Pictures
3rd September 2017
RIAT 2017
Back in July Graham went to one of the worlds biggest airshows The Royal International Air Tattoo at RAF Fairford. All the usual favourites were displaying including the BBMF, Red Arrows and Eurofighters. There were also some more unusual aircraft displaying such as the U2 and Raptor.
Graham took lots of photos, a selection of which are below.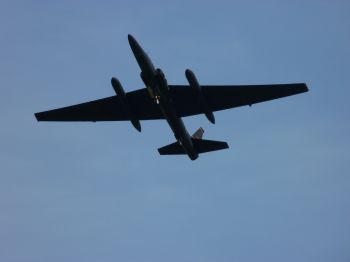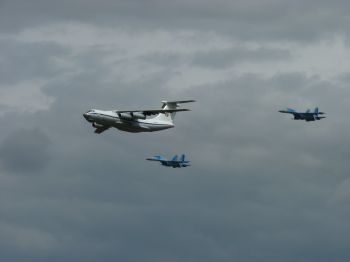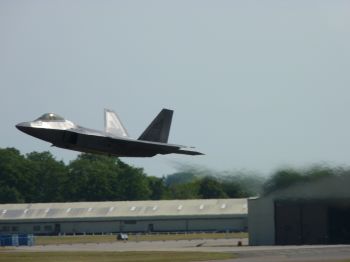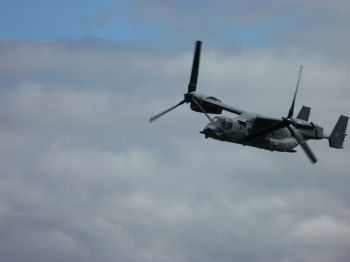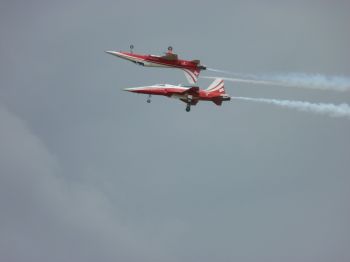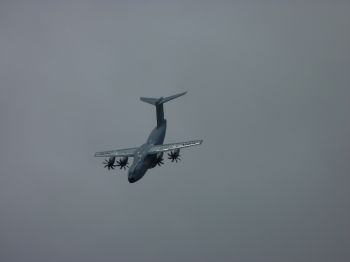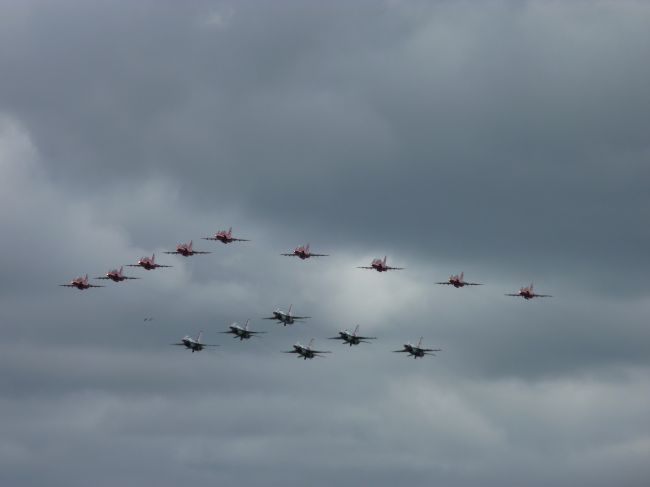 11th July 2017
Flying Legends 2017
On Sunday Dave and Chris visited the Flying Legends airshow at Duxford. This is one of the worlds most popular warbird shows and featured aircraft from Europe and North America. Aircraft included numerous Spitfires, Hurricanes and Mustangs as well as a Wildcat, Bearcat, Corsair two P40', Sea Fury and several air racers and multi-engined aircraft including B18, DC3, the worlds only Bristol Blenheim and B17. The Red Arrows did a superb display and the event culminated in a Balbo, or mass formation of 19 aircraft.
Click on the picture below for more from the show.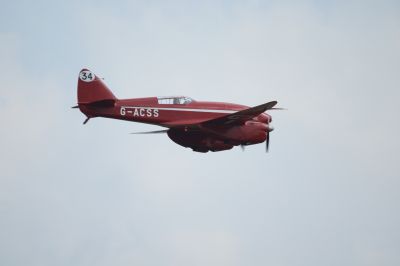 25th September 2016
Chris in Florida
Chris returned from a superb trip to Florida today, having spent 10 glorious days in temperatures of up to 36 degrees. During his visit Chris returned to Kissimmee Warbirds, where he had a half hour flight in a Texan. Kissimmee Warbirds have a variety of aircraft on static display including two Texans used for pleasure flying. In Chris' flight he was accompanied by the second Texan and they took off in formation, climbing into the Florida skies before braking to do aerobatics. Chris did a range of manoeuvres including, a Cuban 8, Loop, Barrel Roll and 4 and 8 point hesitation rolls. If you visit Florida be sure to pay Kissimmee Warbirds Museum a visit and maybe even have a flight!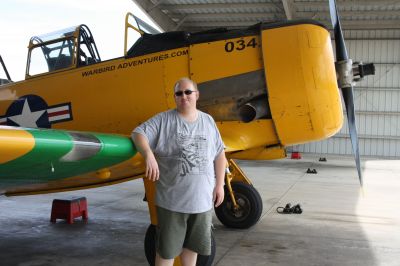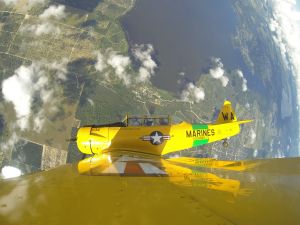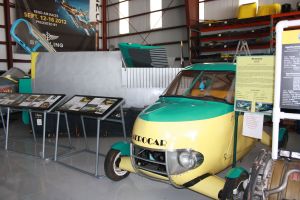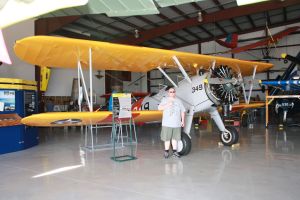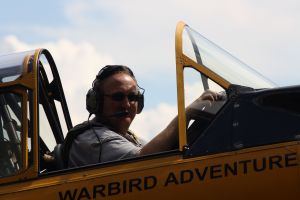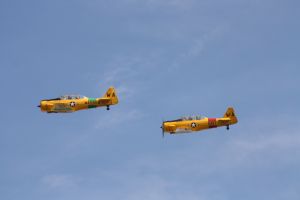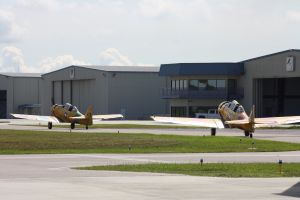 Youngsters go flying July 2016
William taxing out Lawrence taxing out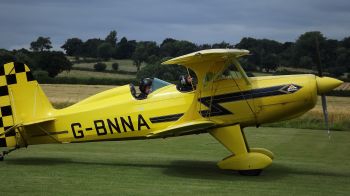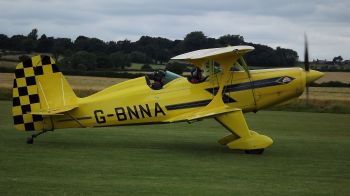 Harry getting ready to go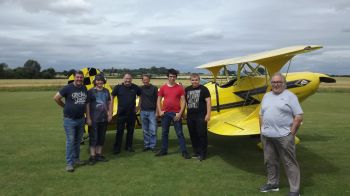 Max in Florida
In July 2015 Max took a trip to Florida and whilst there it would have been rude not to visit Kissimmee Warbirds
Max describes his visit:
On arriving at Kissimmee Museum section we were warmly welcomed by the staff, went around the small museum where there was, amongst others, a Griffon engine Mustang, the original flying car and small racing planes just returned from racing in Europe. Everyone wanted to talk aeroplanes- brilliant.
My wife took a picture of me standing by a Texan. I sent a picture to Chris who I knew had been there a year or two earlier. The question came back from Chris. Are you going up in it? After just a little persuasion by my family I booked a flight for the next day.
Absolute perfect conditions, very easy going instructor, loops and rolls, the instructor said I did them okay after a sample manoeuvre. Video of the flight also on an SD card very reasonable price - no rip off.
Based on further information from Chris we went round to Stallion 51 hangar where there are some superb Mustangs - single seat and two seat. The two digit key code for the hangar is easily hacked.
Everyone there made us welcome. A visit there is a must but without info from Chris I would not have been there.
I went to the Fantasy of Flight one Saturday afternoon at 3pm. To be greeted- we are just closing sir. Most of the site is not accessible. Only a small museum with a Catalina parked up and a Constellation standing gate guard.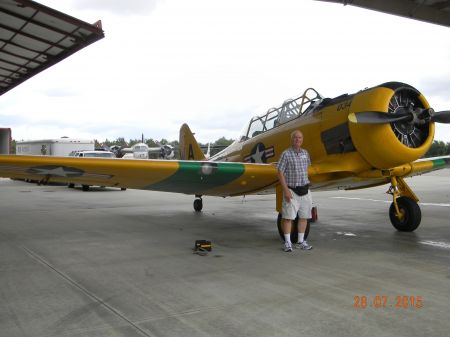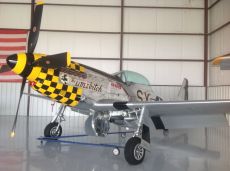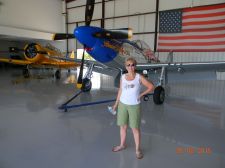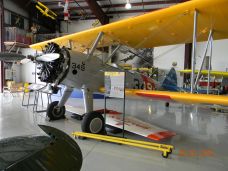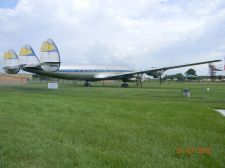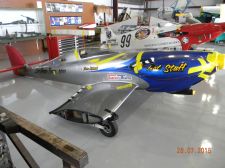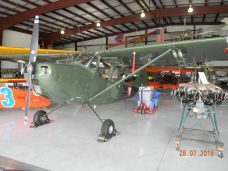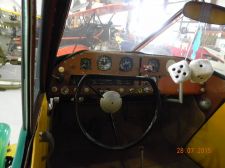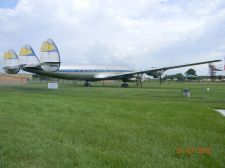 Air Cadets enjoy a flying experience day July 2016
Using buddy boxes two cadets from 121 Nuneaton Squadron ATC accompanied by Graham enjoyed a days flying yesterday. Despite challenging crosswind conditions Paige and Hollie both flew a variety of training models in a controlled manner and went away having learned a little about RC flying, having never seen a model aircraft before.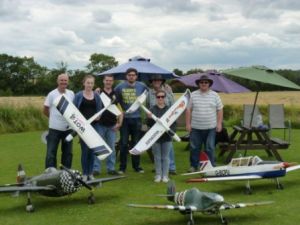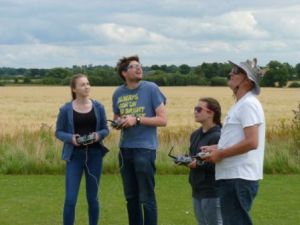 School visit day 2016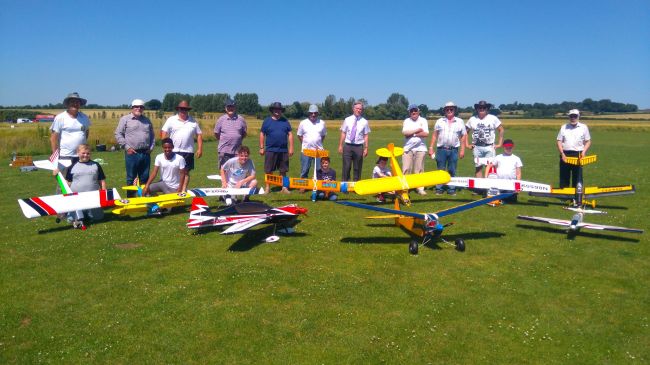 School visit day 2015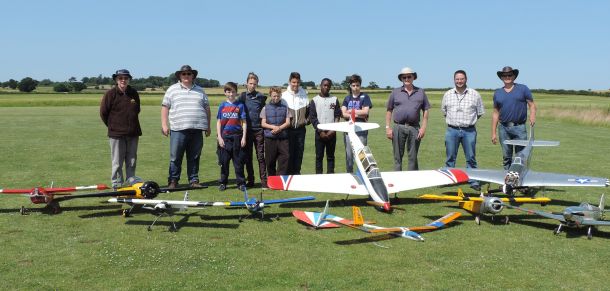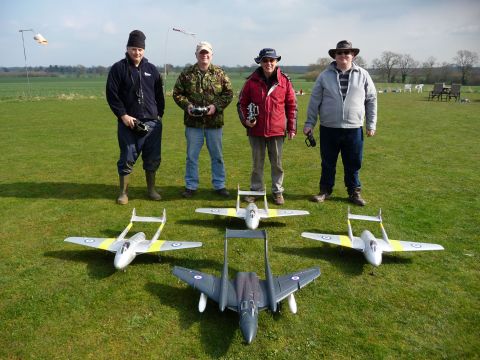 Try a totally unique dining experience.
The DC6 Diner. Here you can enjoy a relaxing meal or a selection of drinks on this vintage DC-6 aircraft, as featured in James Bond's Casino Royale. The DC-6 Diner was launched in 2010, onboard a converted 1958 Douglas DC-6 aircraft at Coventry Airport. Seating up to 40 guests, this elegant, one-of-a-kind restaurant and bar offers delicious food and drinks, alongside unique views of a variety of world famous iconic aircraft and you can even sit in the cockpit and fiddle with the controls....what fun!
For more details of this very unusual dining experience click on the pictures below to see menu's, prices and opening times

9th July 2014
Waddington 2014
Chris went to the Waddington International Airshow last weekend. Click the pictures below to see a range of photos taken between 2010 and 2014. Some aircraft are no longer flying such as the Nimrod and Harrier. Can you spot the 11 ship Red Arrows formation?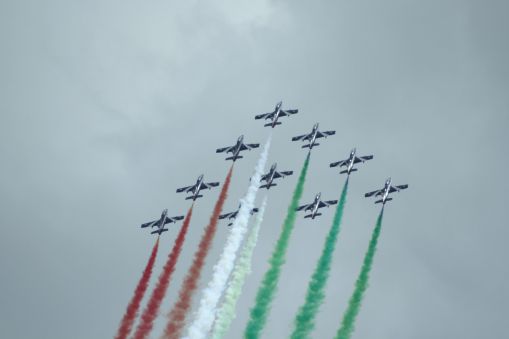 22nd August 2014
Three Avro Sisters take to the skies
Yesterday the Berrys took the 2 hour trip North to arrive at RAF Waddington at 8am to see and hear 8 Merlins and 4 Olympus engines on the ground and in the air. The worlds only two airworthy Lancaster bombers, the RAF Battle of Britain Memorial Flight 'City of Lincoln' aka 'Thumper MkIII' and the Canadian Warplane Heritage Museum Lancaster aka 'Vera' met up with the worlds only airworthy Vulcan Bomber 'Spirit of Great Britain', just eleven years their junior. Following a couple of hours for some photo opportunities on the ground the three aircraft departed to form up in a three ship formation, passing a couple of miles away from the Waddington airfield bound for Coningsby and Marham. A day never to be repeated and history made!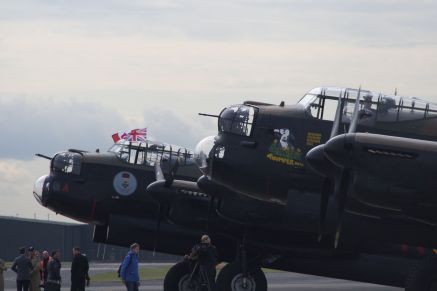 6th June 2015
Chris went to the Throckmorton Airshow in Worcestershire. The highlight of the day was the worlds only airworthy Bristol Blenheim and the first display of the final season for Vulcan XH558. The show also comprised a number of Model Jet aircraft and some superb aerobatics by Richard Goodwin and Lauren Richardson in their Pitts aircraft.
Click on the picture below to see more of the day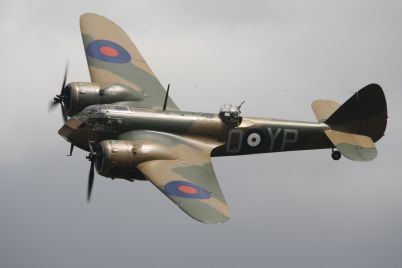 15th June 2015
Chris and Dave went to the RAF Cosford Airshow
Click on the picture below to see more.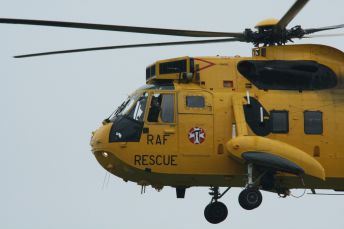 4th October 2015
Vulcan XH558 flys for the penultimate time
Chris went to Gaydon near Stratford to see the penultimate full display by the Vulcan. Thousands lined the lanes and fields to see this magnificent aviation wonder.
Click on the picture below to see more.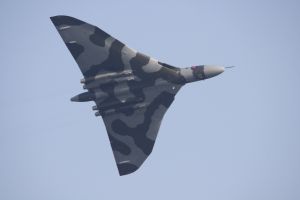 10th October 2015
Vulcan over The Lakes
Whilst on holiday in Windermere, Chris pictured XH558 passing over the lake on its 'Fairwell Tour'. The Vulcan flew low through the valley on its run into Windermere, as nimble as a fast jet.