27th January 2019
John C Gloster Gladiator started construction (May 2016)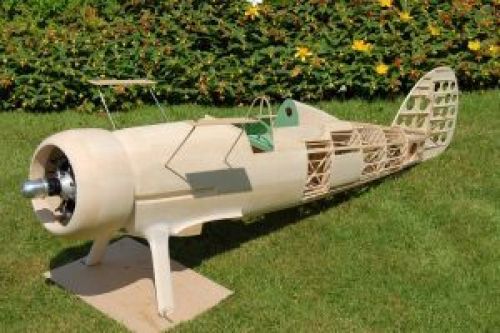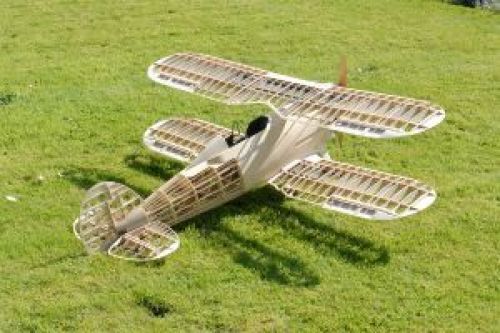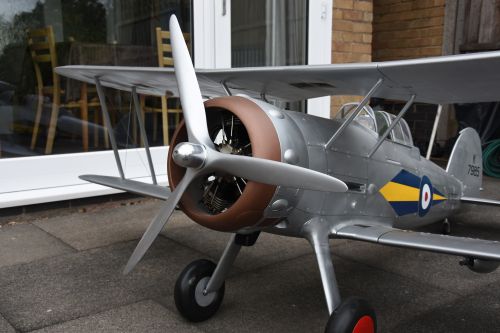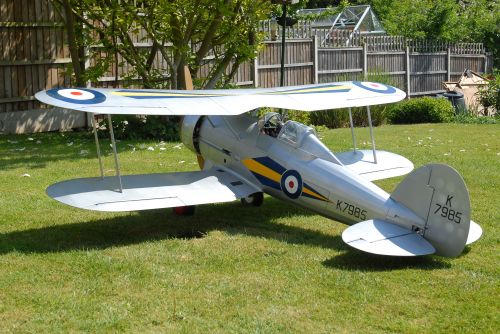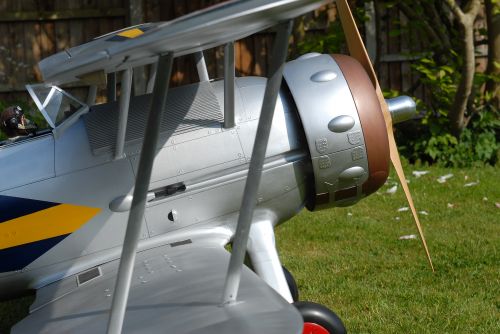 22nd January 2017
Peter K test flew his recent new purchase of a CAP232 by 'Seagull Models' powered by 15cc Evolution Petrol engine with an OS G5 Glow plug instead of a spark ignition. Peter said that ''she flew well with slight adjustment required the CG, but wasn't keen on the colour scheme. It was not easy to see against the backdrop of the grey sky". He is now looking at the possibility of recovering the underside of the wing in orange and white.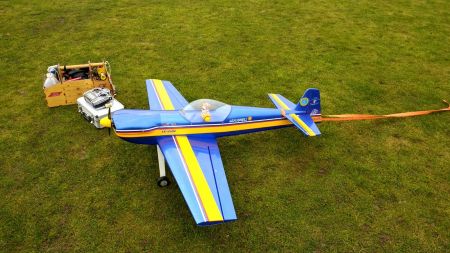 10th September 2016
Schools Build a Plane Project Ready for Flight
Peter K and his team from the Schools Build a Plane Project are nearing completion of their Rans Coyote microlight. Engine runs have taken place and flight testing will take place following completion of paperwork. Well done to all involved and we all look forward to seeing the aircraft soon.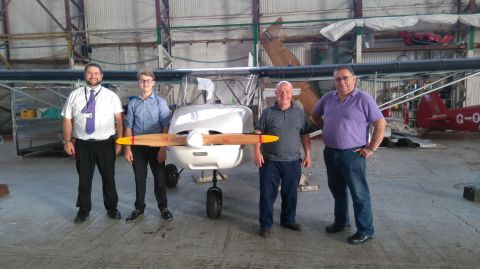 June 2016
Dave B 30% Cessna 152, Zenoah 62 Petrol, Hitec servos, Spektrum radio. Built from plans.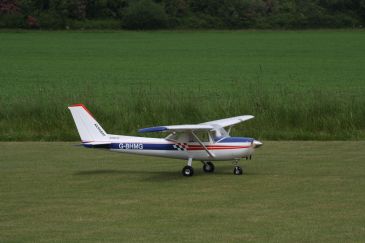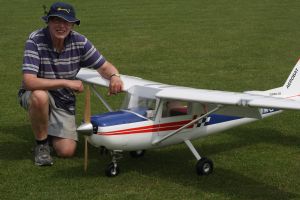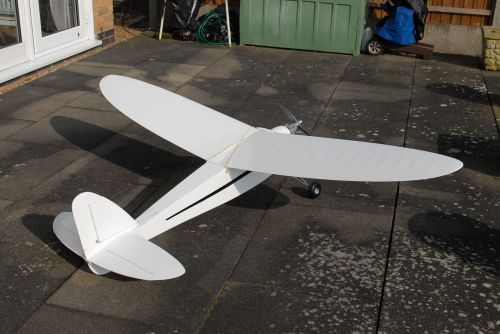 Jim W unique trainer being rebuilt in 2016
After saving most of the parts of my crashed Boomerang I decided to plan a rebuild, with a bit of a twist, knowing there would not be another one up the field like it.

Whether it will fly is another story. Have finished the fuselage and the wings are nearly ready for covering. Have included a few photos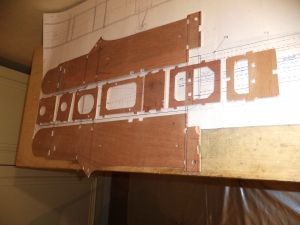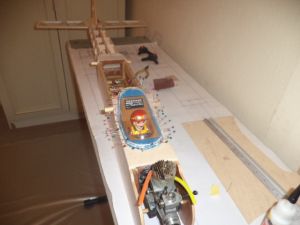 March 2016
Peter K's 1/4 scale J3 Cub shown here near completion which will have a 26cc petrol engine installed.


Winter build entrants April 2016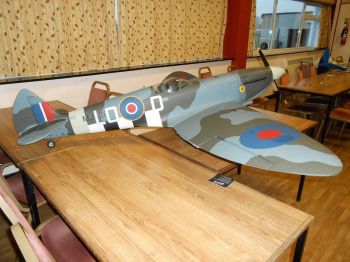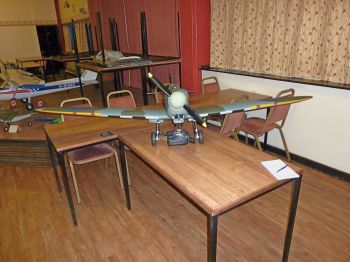 Richards 85" Hangar 9 Spitfire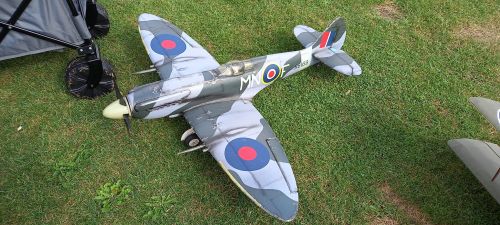 Harrys Wot 4 and Nigel Richards Spitfire being restored. The well deserved winner,Tony B's Dornier DO 335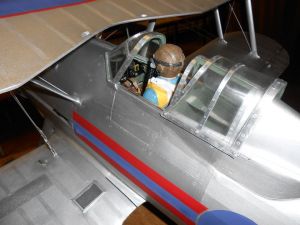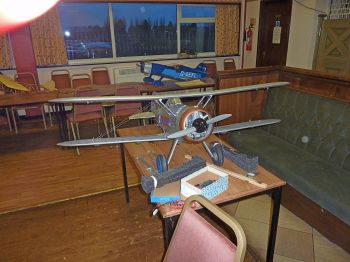 Alans very detailed Gloster aircraft company Gladiator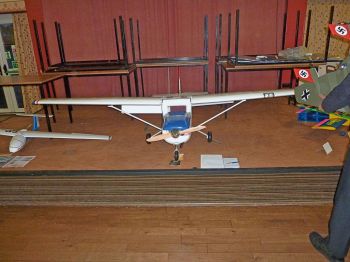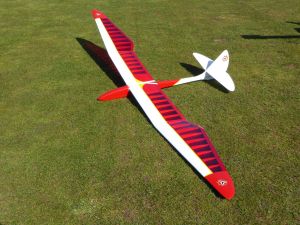 Dave B's 30% Cessna 152 Geoffs 'Bird of Time' glider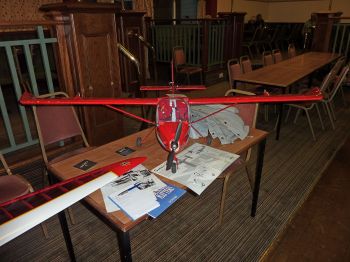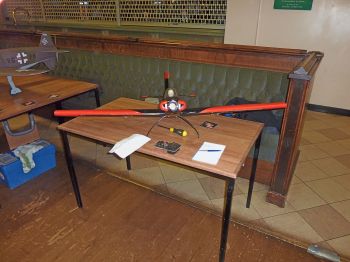 George's ARV Super 2 Lawrence's Acro Wot Mk 1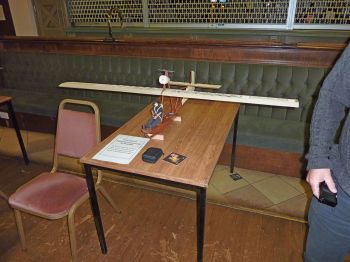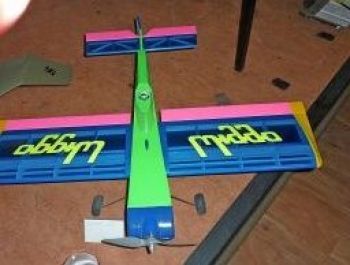 Pauls Schneider Schulgleiter SG38 Glider Tony's 'Wiggo'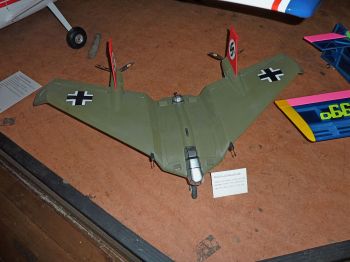 Ken's SZD-45 Ogar power glider Tony's 'Raider of the Lost Ark'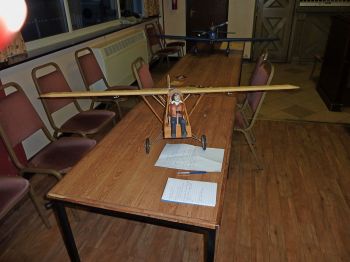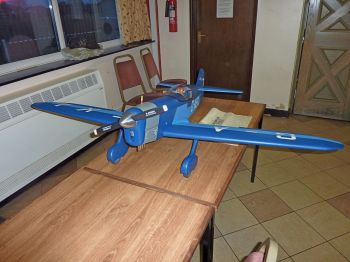 Roger B's 'Fly Catcher' Dave M's 'Chorus Gull'
Dave C's Plane Collection.
'Yellow Aircraft' Razorback, covered in aluminium foil with rivet detail and scale exhausts,100s of hours of work in this so far.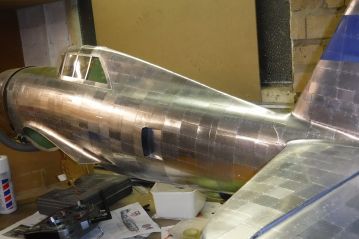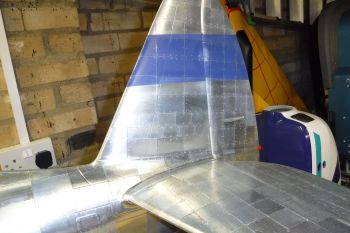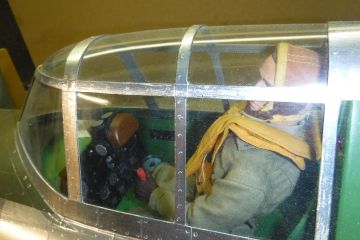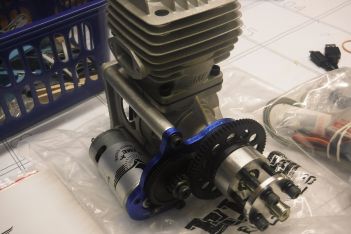 Apache aviation Pepsi Chipmunk DLE35 Yellow Aircraft Zero Fuji 50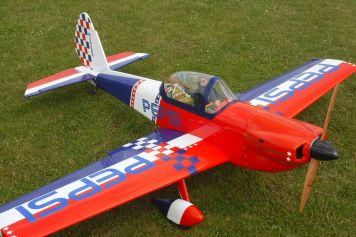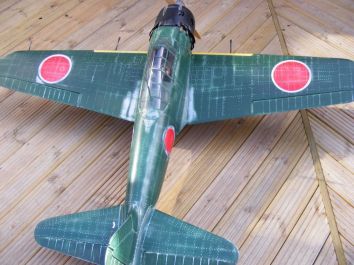 Yellow Aircraft Razorback with a Laser twin all paint finish apart from 'Dallas Blonde' transfer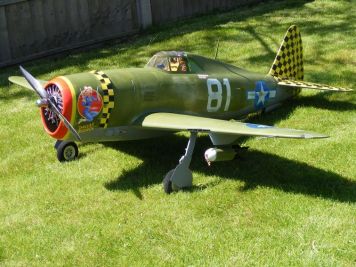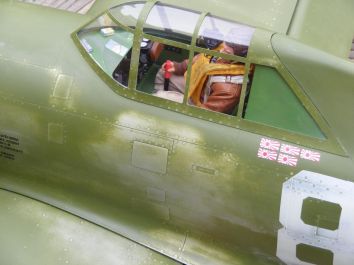 RAF Chipmunk Apache aviation Ripmax Rappier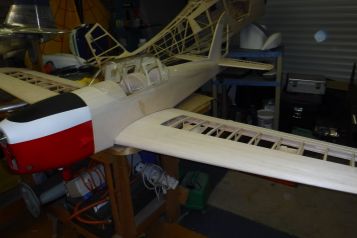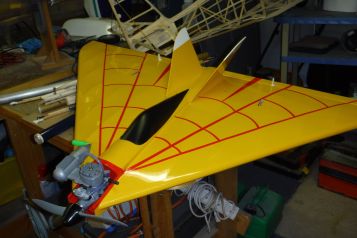 Keil Kraft Invader. Glens Cap with a Zenoah 23cc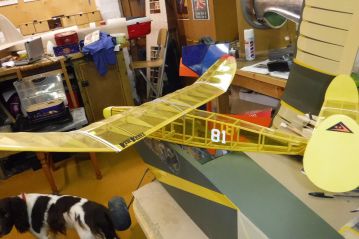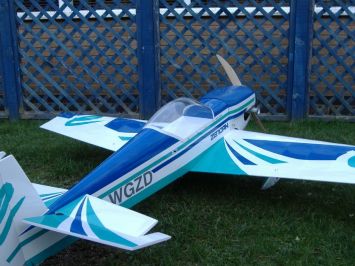 Dave has built this beautiful Bellanca Super Decathlon XL. Unfortunately Dave couldn't attend the winter build competition due to work commitments but would have entered this superb model. The aircraft has a wingspan of 115" and is built to 30% scale from an Exclusive Modellbau kit. The model will be powered by a 80cc engine and Dave may need to buy shares in a covering company but as yet hasn't decided which colour scheme to do. Maybe it could be covered in clear covering so we can admire the woodwork?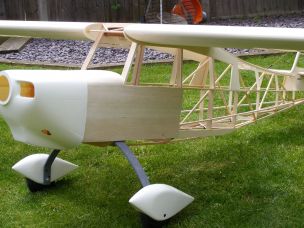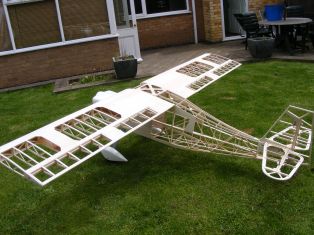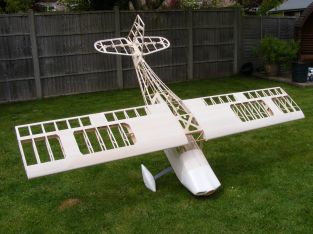 Dave B's 94.5" AT6 Texan/Harvard designed by Brian Taylor. The aircraft is built from a combination of laser cut parts and hand cut parts. Dave commenced building in December 2013. The aircraft features unitracts air retracts and will be powered by a DLE or similar 32cc petrol engine.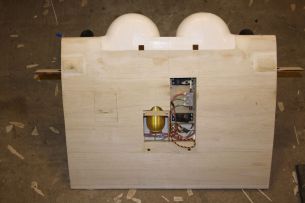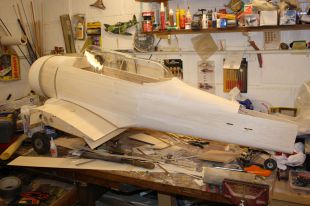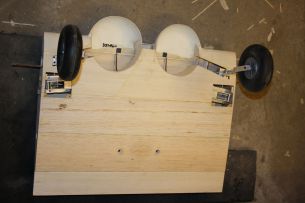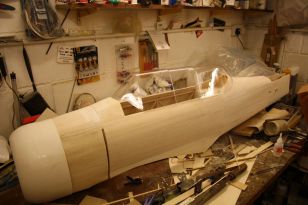 Jims Magnificent Hawker Cygnet designed by Tim Hooper. Jim has hand cut every part and fabricated all metalwork. So far its taken Jim 18 months on and off and will be covered in Solartex.