Electric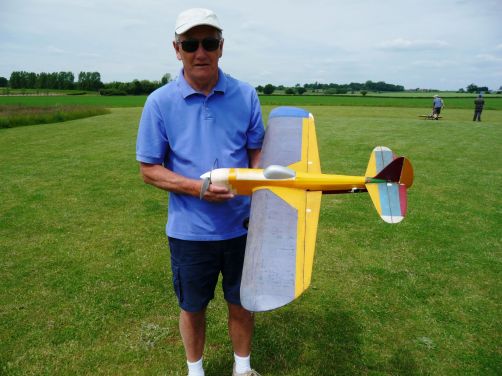 Paul S converted his 50 year old Keil Kraft 'Spectre' control line model to R/C. Use to have an AM35 motor installed ...now electric powered. Flew well.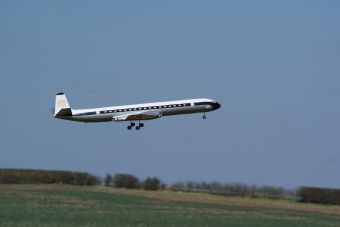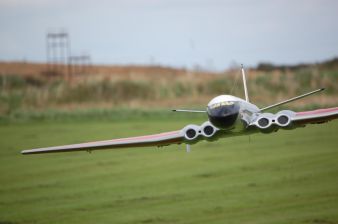 86" Electric Comet Low and Fast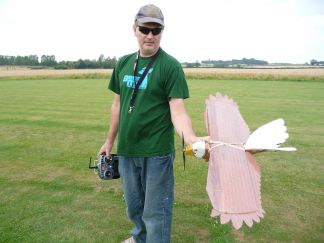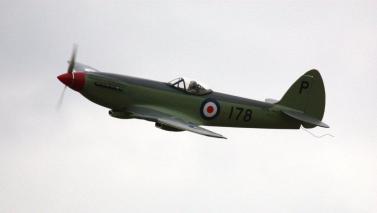 Andy's Eagle Seafire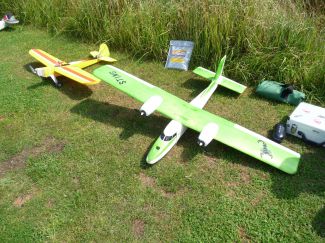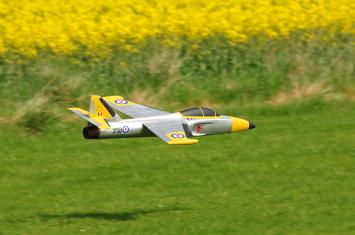 One of many Twinstars Multiplex Twister EDF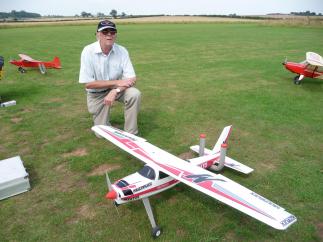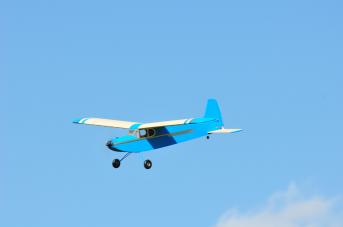 Dave with his Mentor Nice little high-winger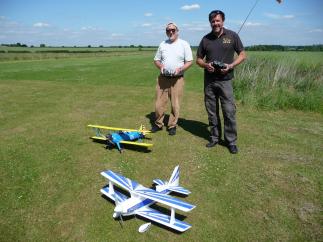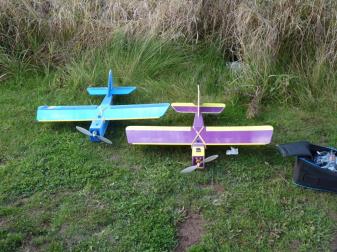 Ted and TonyNice little pair of foamies
Andys Durafly Vampire. Good choice Andy!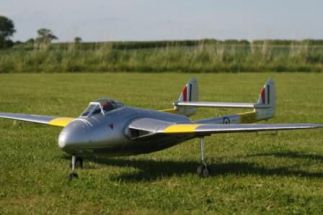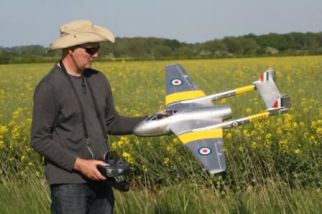 Paul with his superb Bronco built from foam Eric with his new Cessna. Very Nice!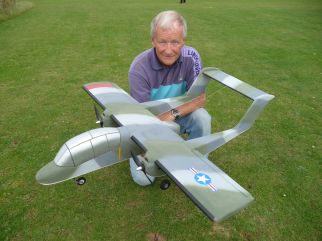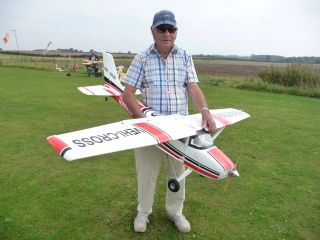 Geoff with two of his own design aircraft