Events 2018
10th June 2018
Annual Clubs Fun Fly Day
Despite a cloudy start 25 members, family and friends attended one of the best club events in recent years. Three fun competitions were held.
1 A Timed Spot Landing: The aim is to land on the spot as close to 60 seconds as possible, with 11 entrants, David P and Dave B were first and second with 17 points and 20 points respectively.
2. Fastest Take-off, Loop, Touch and Go, Roll and landing with 8 entrants.
Caleb won with a time of 12 seconds and second place went to Len with a time of 17 seconds
3. Elimination Limbo event with 13 entrants. Winner John C, joint second Dave B, Len and David P
After the competitive events an entertaining few minutes of tail chasing with streamers took place. Several streamers were cut and no aircraft came to grief.
Throughout the day members grazed on a superb selection of cakes, sausage rolls, hot and cold drinks and a barbecue provided by Angie and Nigel. Many thanks to all who made the day a very memorable event.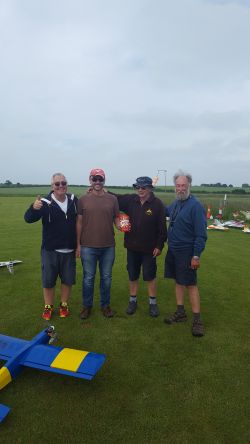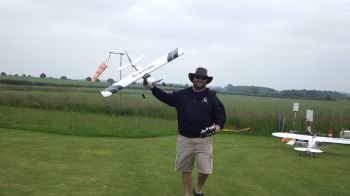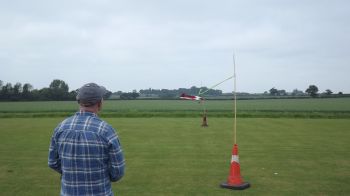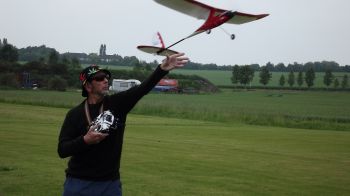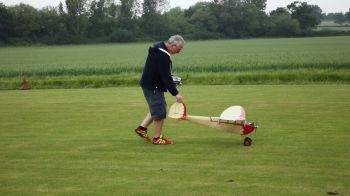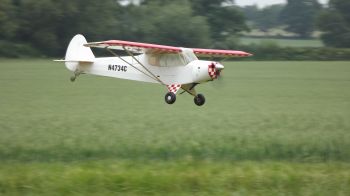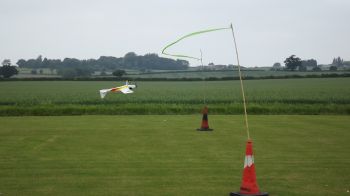 19th May 2018
2018 Bungee Gliding Event
25 members turned out to this years bungee gliding event, with the weather set to be one of the best weekends we had in many years. The sun was shining and wind was vey little at times, 20 members took part in two rounds of flying against the clock and each other, to be crowned bungee champion 2018.
After the first round members tucked in to a delicious bbq, with sausage rolls and cakes lovingly prepared by Angie Richards, Round two seen even more excitement with some members struggling with the bungee chord set up realising to early.
The day was finally won by Andy Rowley, second place went to Ian Hammerton & Third place went to Ken Jones.
scores as follows= 1st Andy = 12.20
= 2nd Ian = 11.00
= 3rd Ken = 8.27
Many thanks to all who came and supported the event, also thank you to all that helped with the bungee, food, setup / takedown,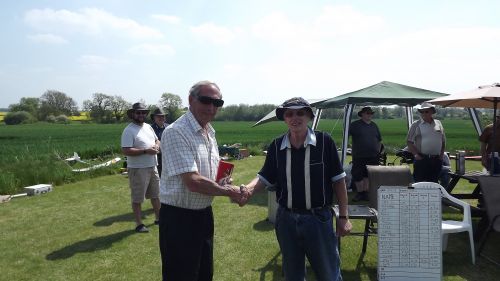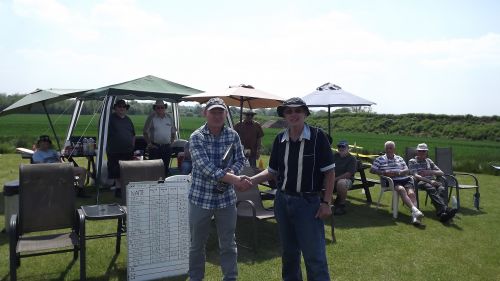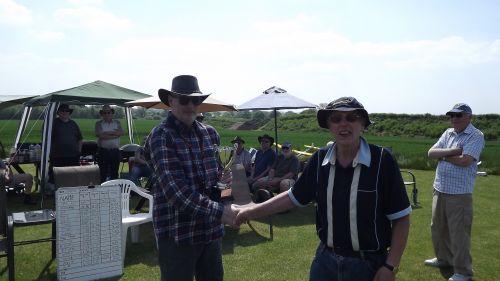 21st April 2018
Lawrence wins the Aerobatic Competition.
Fifteen members along with friends and family turned out to see who would be crowned the 2018 Aerobatic Champion on what was a lovely spring day. Each competitor was allowed two flights and after round one everyone tucked in to a delicious tray of sandwich's cakes and sausages rolls, many thanks go to Angie and Hannah who supplied the cakes and food, to keep the members going. This had the effect of settling most of the pilots nerves and most went on to put in better flights in round two. Thanks goes to Peter B who did a splendid job judging and scoring the flights and to Caleb for organising the event, The Event was eventually won by Lawrence with 166pts 2nd place going to Chris B with 160pts, and 3rd place going to John C 151pts. Thanks go to all that came to support & help at this event.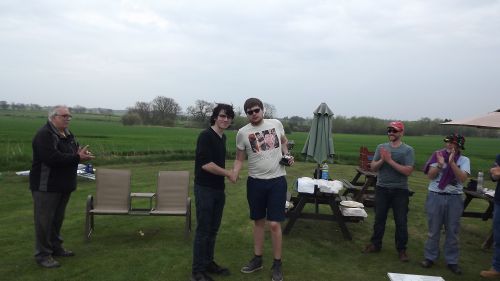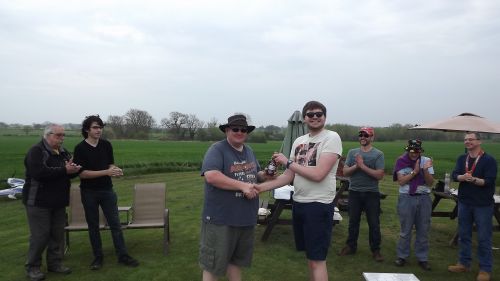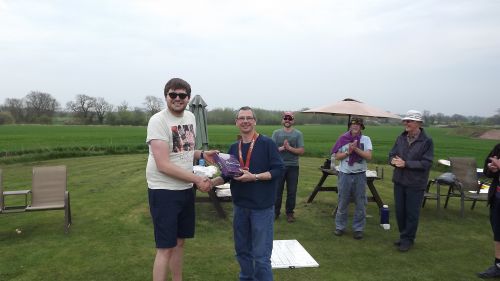 9th April 2018
Winter Build Competition
Eleven members entered this years Winter Build Competition and presented eleven models for judging. Judges, Chris, Caleb and John C had some debate and discussion over the eleven models presented to them. Models were judged on Build Complexity, Construction Quality and Finish. All models were well presented and varied in size, type and construction. After much discussion the winner with 27.5 points was Geoff B with his very nicely presented, own design electric powered Blanford Flyer. In second place with 23 points was Tony B with his very nice electric powered Brian Taylor BF109 with sound system and retracts. In third place with 22.5 points was Dave M with his nicely finished, refurbished Ol'Blue Nose.
Winner Geoff with his Blanford Flyer
Tony with his ME109 Dave with his OL'Blue Nose